< Back to results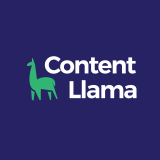 Operations (Project) Manager
Content Llama Ltd
Donegal
Full Time

Mid-Senior Level
Applications have closed
Content Llama is a Digital Content Gateway – we source digital product content from brands and transform it for online retailers using proprietary software. We are a growing company with an exciting product roadmap, global retail clients, and a rapidly expanding team across Ireland, Europe, and further afield.
The people who join us are ambitious, fun, hard-working, and love delighting our international retail clients and brand partners. We are now seeking an energetic and dynamic Operations Manager who is a Project Management Ninja, to play a key role in supporting these growth plans.
Reporting to the CEO the Operations Manager will oversee our organisation's ongoing operations and procedures and be responsible for the efficiency of the business.
Key Responsibilities:
Business Strategy: Design and implement business strategies, plans and operational procedures. Set and deliver on Operational objectives that ladder up to those at Company Level.
Process Improvement: Evaluate performance by analysing and interpreting data and metrics. Optimising and improving processes and the overall approach where necessary.
Project Management:  Leading project planning sessions, co-ordinating staff and internal resources, managing project progress and adapt work as required, ensuring projects meet deadlines, managing relationships with clients and stakeholders.
Leading a Team: Lead the operations team to encourage maximum performance and dedication.
Reporting: Write and submit reports to the CEO in all matters of importance.
Personal Characteristics:
Demonstrable competency in strategic planning and business development
Working knowledge of data analysis and performance/operation metrics
Working knowledge of IT/Business infrastructure and MS Office
Self-starter, who is highly motivated and thrives in highly dynamic environment taking a hands-on, "can do" approach.
Excellent people leadership, interpersonal, communications and influencing skills.
Strategic and analytical thinker, with the ability to make dynamic, informed, and fast decisions.
Loves innovation & learning.
Is excited by the opportunity to build something from the ground up.
BSc/BA in Business Administration or relevant field; MSc/MBA is a plus
What we Offer:
This is a full-time remote working role.
Competitive package to include health insurance.
23 days holiday + Irish Bank Holidays.
OKR methodology to support your growth in our Company.
Work from home allowance.
A Llamazing journey!