< Back to results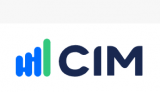 Account Executive, EMEA (Fully remote)
The CIM Sales team is tasked with driving annual recurring revenue growth from existing and new clients of our world beating SaaS data analytics platform, PEAK. We are excited to begin our search for a number of experienced sales professionals to join our sales team and help us deliver on our goal of dominating the EMEA market for software that helps people manage their complex building assets more efficiently and effectively, leading to reduced carbon emissions and a cleaner environment for everyone.
You will be based in Ireland, selling in B2B SaaS high tech manufacturing sectors across Ireland and the UK, where you will hunt  for new business and upsell to our existing enterprise clients.
WHO WE ARE LOOKING FOR
A proven high performing sales professional with 5+ years experience selling B2B SaaS solutions, preferably in the data analytics space,  who can articulate a superior value proposition to all levels of a client organisation
You are comfortable using the phone to prospect for new business from a target list of prospect accounts in the Ireland and UK high tech manufacturing sector (e.g  Pharma, BioPharma, Medical, Computer, Electronic and Optical companies)
Account management and relationship building is second nature to you. You know the difference between servicing a customer and solving complex business problems for our customers that will deliver high value returns
Your proficiency in spoken and written English is excellent and you are highly skilled in proposal development and presenting complex solutions in easy to understand formats
You work well in a structured, process driven selling environment. You value proper planning and preparation and you are diligent in frequently maintaining your sales opportunities
Your ambition is high and you crush your sales quota, only happy when you have far exceeded what was expected
You bring a positive outlook, passion for the CIM offering and the ability to drive, inspire and demonstrate sales excellence to the broader team whilst living our values
Hands-on experience with CRM and marketing automation platforms like Salesforce and HubSpot will be advantageous
Someone with a true global mindset with flexibility to work outside standard business hours when required
A Bachelor's degree, although a Masters would be nice. It's not a deal breaker – we're more interested in what you bring to the role
WHO YOU'LL WORK WITH
You will be working with a diverse, passionate team in a startup environment, collaborating closely with EMEA business development associates, marketing specialists and customer success engineers based in Ireland, in addition to the APAC team based in Australia.
The role reports initially into the Ireland-based Chief Revenue Officer. This role will in time report into a Territory Sales Manager (to be hired).
The primary stakeholders are the CRO,  EMEA General Manager and EMEA Director of Marketing.
WHAT YOU'LL DO
Prospect against a defined list of high tech manufacturing companies in the Ireland and UK market
Collaborate with our Business Development Leads  as they develop sales qualified leads for you to close
Collaborate with our Marketing specialists in developing account based marketing campaigns and events for your customers
Manage the full sales cycle from an initial idea through qualification, proposal, negotiation and close
Share account management with our customer success team, assisting on upsells and renewals on your allocated customer accounts
Maintain our CRM system with your contacts, opportunities and marketing campaigns. We put great emphasis on high quality data and regular maintenance of sales opportunities
Plan and prepare for all customer meetings in a structured manner and ensure every participant is clear on their roles and responsibilities
Prepare a rolling 'path to quota' forecast each month for your line manager, showing how you will achieve your annual quota
WHAT ELSE
Highly competitive salary and OTE package
Full Time, Monday to Friday
Remote working with planned team collaboration at various locations in Ireland
Full authorisation to work in Ireland without restrictions, sponsorship is not available