< Back to results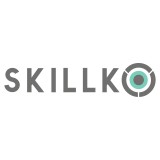 About the Role
Skillko is an award winning SaaS start-up focused on revolutionising how construction and utilities
companies ensure resource compliance, sell, procure and manage training for their staff and clients. We already work with some of the biggest forward thinking brands across the UK & Ireland including Keltbray, G2 Energy, Richard Nolans, Dynamic Safety Solutions, Roadbridge, Gallaghers and Contour but to name a few.
We are looking for an energetic and driven Account Executive to join our growing commercial team as we chart our next phase of growth. Reporting to the Executive Sales leader, you will be responsible for building market share, signing new name business and building our brand awareness in the marketplace.
Responsibilities include successfully building a sustainable territory pipeline, selling to prospects, closing opportunities and retaining larger account relationships that promote retention and loyalty.
This is a dynamic role, working closely with marketing, business development, customer success and our product team to ensure we provide the best product & service to our customers while ultimately growing revenues. It's also a fantastic opportunity to join an award winning start-up becoming part of an early stage business in which you can grow professionally, influence the culture and future direction of the company.
Your Responsibilities
Define and build a territory plan and sales pipeline.
Work with BDRs and Marketing to attack that territory plan and drive pipeline.
Sales qualify inbound and outbound leads.
Meet, pitch, demo and sell to prospects.
Negotiate terms where applicable and close deals.
Strategise on new business and expanded footprint into existing accounts.
Work with Product and Marketing to run quarterly customer roadmap sessions to improve communication and awareness among our base.
Work partners channels to drive indirect business.
Skills & Experience
High energy, driven, goal-oriented, ambitious.
Excellent communication skills & knowledge of customer service practices.
Experience with Customer Relationship Management (CRM) concepts & processes.
Bachelor's degree in business, marketing or similar.
5+ years of enterprise commercial experience.
3+ years of enterprise software selling.
Experience in selling SaaS, cloud-based solutions.
Outstanding consultative selling and closing skills.
Technical aptitude and ability to learn software programs.
Proficient in GSuite (Sheets, Docs, Calendar, Gmail) or similar (MSExcel, MSWord, etc..)
Life @ Skillko
We're a small but passionate, ambitious and goal-driven start-up.
We believe in people and have a people centric culture.
We work diligently to deliver the best connected experience to every user.
We don't take anything for granted, respect others and we stayed grounded for the road ahead to achieve our ambitious goals.
We constantly reinvent ourselves, never settling for "good enough."
We have honest debate and everyone's opinion matters. We decide and support each other as a team.
Make a real impact, to shape what we do and where we are going.
Get exposure and the challenge you need to learn, stretch yourself and progress your career.
21 days holidays + full flexible working so you can balance life at home with life at work.
Lots of munchies, happy hours and BBQs.
We also like a joke and to have fun!
About Skillko
Skillko is a multi-award winning Training, Safety & Compliance Management Company with a complete resource training management solution that helps businesses ensure they have a trained workforce & training providers grow their business.
Skillko enables businesses to manage and scale world-class training management programmes with ease. Give your training managers, staff and training suppliers the best experience around, with unrivalled inventory and hands-on personalised support.
Strictly Confidential. No part of this document may be copied, reproduced, modified, translated or made available to any third-party without prior written permission of Skillko Limited.