< Back to results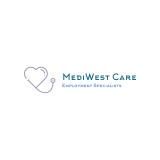 Assistant Director of Nursing (ADON)
MediWest Care Employment Specialists
Mayo
Overview:
MediWest Care are working with a friendly, family orientated Nursing home in an idyllic village in, Co. Mayo to recruit an Assistant Director of Nursing (ADON).
Our client offers independence, companionship and security to their residents, catering for long-term, respite, convalescent and palliative care of older and disabled people.
This is a senior role for a candidate who will instill a high standard of care, support, management and leadership to staff and residents of the home. The ADON will report directly to the Person in Charge.
The successful person for this role will be someone who consistently achieves a high quality standards, has excellent communication and leadership skills and continuously drives and encourages initiative, innovation and improvements.
They will assist in maintaining and enhancing the professional services and provision of care to residents, managing all operational matters on the Unit (clinical and non) to improve resident outcomes.
The primary role of the ADON will be one of professional and business leadership in the day to day operations of the Unit.
To achieve this, the ADON will be required to fulfill, in line with documented policies and procedures, line manager responsibilities no a day to day basis in the following areas:
Governance & Management
Clinical care
Social care
Transitions, transfers and occupancy management
Family support
HR management
Financial and administration management
Facility management
Qualifications and skills required:
Be a registered General Nurse on the Register of Nurses and hold an NMBI Pin. – (Candidates with NMBI Decision letters will not be considered for this role)
Evidence of continuous professional development.
A post registration management qualification in health or a related field.
Not less than 3 years' experience of nursing older persons within the previous 6 years.
Not less than 3 years' experience in a management capacity in the health and social care area.
The ability to communicate effectively with residents, family members, team members, management and external bodies e.g. HIQA, HSE, GP's etc.
Post registration qualification in dementia care and gerontology, highly desirable.
Our client is renowned for teamwork and excellent provision of care. Offering flexible work practices, a friendly and homely working atmosphere, promotional, learning and development opportunities. They pride themselves with exceptional resident care which stands at the forefront of their core values.