< Back to results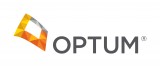 Associate Business Analyst
We're creating opportunities in every corner of the health care marketplace to improve lives while we're building careers. At UnitedHealth Group, we support you with the latest tools, advanced training and the combined strength of high caliber co-workers who share your passion, your energy and your commitment to quality. Join us and start doing your life's best work.SM
Optum, the fastest growing part of UnitedHealth Group, is a leading information and technology-enabled health services business. Our teams are dedicated to modernizing the health care system and improving the lives of people and communities.
Serving virtually every dimension of the health system, we work with a diverse set of clients across 150 countries – from those who diagnose and treat patients to those who pay for care, deliver health services, and those who supply the cures. Optum maintains operations across North America, South America, Europe, Asia Pacific and the Middle East. Our innovative partnerships provide technology and tools that enable unprecedented collaboration and efficiency. As a result, we can tap into valuable health care data to uncover insights and develop strategies for better care at lower costs.
About the role:
This position will support the development of rating and pricing tools used to Quote Specialty Benefits Products (Dental, Vision, Life, Disability, Supplemental Health).  UHC has multiple rating tools and we are constantly making updates and improvements to these tools. This requires us to validate all the calculations (rates, premiums, etc..) for each rate release cycle for each tool as well as regression test overall system (tool) performance and usability when we update these rate calculations.
Primary Responsibilities:
Testing Execution:

Development of testing plans for each enhancement / change
Execution of test plans within defined time frames.
Clear and comprehensive communication of testing results
Defect resolution – What is wrong and what need to be fixed?

Testing of all specialty rating tools which include production tools and internal department tools.  This included both unit testing and end to end testing.
Individuals are expected to learn how our rates and premiums are calculated for each of our products in order to understand how to resolve defects found in the testing process.
Individuals are expected to be able to identify any system performance (UI, Lags, instability) that occurs during the rate testing process.
Development and updating of rate cards on a periodic basis to support the distribution of our products.
Ah Hoc projects as requested
You will be rewarded and recognized for your performance in an environment that will challenge you and give you clear direction on what it takes to succeed in your role, as well as providing development for other roles you may be interested in.
Required Qualifications:
Bachelor's Degree in Business, Engineering, Science or Mathematics Disciplines or related business experience
Background in Testing, UI Testing or Performance Measurement (Quality) experience
Advanced level proficiency with Excel
Individual contributor with an attention to detail and a curious mind-set
Experience thriving in a dynamic, high paced environment with frequent deliverables and multiple delivery dates
Preferred Qualifications:
Prior healthcare experience
Intermediate level SQL
Some experience of Robotic Process Automation would be an advantage
Please note you must currently be eligible to work and remain indefinitely without any restrictions in the country to which you are making an application. Proof will be required to support your application.
Careers with Optum. Here's the idea. We built an entire organization around one giant objective; make the health system work better for everyone. So when it comes to how we use the world's large accumulation of health-related information, or guide health and lifestyle choices or manage pharmacy benefits for millions, our first goal is to leap beyond the status quo and uncover new ways to serve. Optum, part of the UnitedHealth Group family of businesses, brings together some of the greatest minds and most advanced ideas on where health care has to go in order to reach its fullest potential. For you, that means working on high performance teams against sophisticated challenges that matter. Optum, incredible ideas in one incredible company and a singular opportunity to do your life's best work.SM
Diversity creates a healthier atmosphere: UnitedHealth Group is an Equal Employment Opportunity/Affirmative Action employer and all qualified applicants will receive consideration for employment without regard to race, color, religion, sex, age, national origin, protected veteran status, disability status, sexual orientation, gender identity or expression, marital status, genetic information, or any other characteristic protected by law.