< Back to results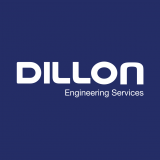 Bioassay Scientist
Dillon Engineering Services
Mayo
This exciting role is based in Ballina, County Mayo, Ireland.
This role shall report to the Biosafety & Cell Based Assay Manager and the main duties & responsibilities shall be to assist the Department Manager and/or the Scientist in the following:
Maintenance and propagation of antibiotic free cell cultures.
Competent in microscopic evaluation of mammalian cells and viral infections (e.g. CPE, Plaque assays, haemadsorption)
Carrying out virus and mycoplasma based test method procedures.
Provide technical training to team as required.
Receipt and processing of test samples in LIMS.
Update current standard operating procedures.
Assist in laboratory investigations where necessary.
Responsible for reporting progress information to Management.
Assist in internal, regulatory and client visits/audits and respond to findings.
Complete understanding off all regulatory guidelines.
Liaise with the Quality Department for the generation of all departmental quality documents including audit responses, facility replies and deviation reports.
Generation of GMP compliant SOPs, Protocols and reports
Generate risk assessments for laboratory and test items as required.
Required Experience and Qualifications:
BSc/MSc in a relevant science discipline (e.g. Cell Biology)
A minimum of 2 years relevant experience in Scientific Research preferably within a GMP regulated environment (EMEA/FDA) within the Pharmaceutical, Medical Device, CRO Industry.
Experience in cell culture techniques essential (antibiotic free highly desirable).
Experience in in-vitro bioassays and project management highly desirable.
Experience in virology and biosafety testing requirements highly desirable.
Knowledge of biosafety classifications and Code of Practice for the Safety, Health and Welfare at Work (Biological Agents) Regulations 2013 (S.I. No. 572 of 2013) desirable.
Ability to problem solve and work on own initiative.
You must currently have permission to work/live within the EU. Visas and work permits are not processed for this role. This has an immediate start date.
Job Types: Full-time, Permanent
Salary: €30,000.00-€45,000.00 per year