< Back to results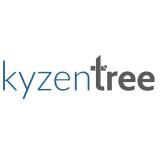 Job Description
Kyzentree, a Galway-based technology company, is looking for a highly motivated, capable and experienced Chief Business Officer to lead our business development team.
We are working with innovative manufacturing companies of all sizes, from small single site plants to multinational, fortune 500 companies. We have so many exciting plans for our business and product in the coming months and years. So, if you have experience working in a senior commercial role and have a burning desire to become a key player in a young, ambitious company, then please get in touch.
The Role
We are looking for a Chief Business Officer to provide sound leadership in all the commercial activities for Kyzentree. You will play an integral role in areas such as the development of our 'go to market' strategies, sales, marketing and business development activities and intimately understand the markets in which Kyzentree operates. You will help to identify new business opportunities and ensure market fit of products and services based on current sector trends and anticipated future market developments.
You will communicate with employees, stakeholders and customers to ensure we exploit business opportunities to maximum effect and to identify opportunities to continually evolve our product offering. You will have a hands-on approach, willing to get stuck into any aspect of the business that can help us to grow.
Strategic thinking, effective communication and strong business acumen are essential in this role. We expect you to be well-versed in the current technological trends impacting the manufacturing sector, including digital transformation.
Responsibilities:
Developing and implementing commercial strategies in line with company goals and objectives, with the aim to accelerate growth
Establishing and maintaining long-term, profitable partnerships with key customers
Building and leading the sales, marketing and business development team
Developing and implementing strategies that target new international markets and sectors
Collaborating with the Customer Success team to manage existing client relationships, understand their requirements and ensure their needs are met
Conducting market research and analysis to create detailed business plans on commercial opportunities (business expansion, development, etc) as well as to understand threats
Designing and implementing new customer acquisition strategies, from digital marketing and lead generation through to prospecting and closing deals
Negotiating ongoing contracts with suppliers and customers; managing and reviewing contracts and making recommendations regarding commerciality
Monitoring performance of commercial activities using key metrics and communicating to the rest of the leadership team
Assisting with setting, managing and monitoring financial targets and budget development
Skills & Experience Brief
M.Sc. or B.Sc. in Business or related field
5+ years' experience in a senior business development role, preferably B2B
Experience in developing and implementing strategies that target new markets and sectors
Proven track record in delivering rapid growth in revenue
Experience nurturing relationships with senior members of organisations and closing deals
Structured mindset with creative skills for running effective business development campaigns
Excellent communication skills in the English language. Ability to speak and adapt content to suit both commercially orientated and technically orientated colleagues and customers
Ability to conduct market research that will help strengthen our business plan
Leadership and organizational abilities to develop a cross-functional business development team
Problem solving and can-do attitude
Hands-on familiarity with all aspects of the client acquisition process and negotiating enterprise level contracts
Experience with enterprise software, such as ERP or MES and/or SaaS products is a distinct advantage
Experience of working within the manufacturing sector is a distinct advantage
Knowledge of lean manufacturing principles is also desirable
Opportunity Brief
This is an excellent opportunity for somebody who wants to develop their career in a small but growing company with big ambitions to scale internationally. You will work alongside true innovators with a can-do attitude. You will be given as much responsibility and opportunities to grow as you are comfortable with.
Our philosophy is that going to work should be enjoyable and that hard work, creative thinking, and tenacity are important qualities for all of our team members. You will have the opportunity to work within an ambitious technology company and to shape the future direction of Kyzentree.
Kyzentree offers a supportive environment committed to employee development and wellness, with a competitive salary and benefits. We are ideally looking for a candidate in Ireland, who can work at least two days per week from our Galway office, with the option to work remotely the rest of the time.
Company Brief
About 5 years ago we were working on a project for a client to drive significant improvements in productivity across the entire manufacturing floor. We relied on the tried and tested lean-sigma tools to deliver the necessary improvements. Powerful tools that have been around for decades. During this time, we began to realise that there was a better way to use these paper and spreadsheet based tools. So we decided to make them digital.
Kyzentree is a SaaS technology company that is bringing digital transformation to the world of operational excellence. We have merged our collective expertise in lean-sigma, manufacturing operations and software to change how lean tools are used on the manufacturing floor.
We pride ourselves on our expertise in operational excellence and software development. We are working with companies big and small, including some of the world's top multinationals in the medical device, pharmaceutical and food & beverage sectors. We are looking for innovative people with a can-do attitude to join our team. If this sounds like you, let's talk.