< Back to results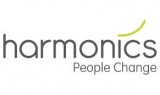 CHIEF OPERATING OFFICER
Harmonics People Change
Clare
Harmonics People Change have been exclusively retained by their client, the newly established Ennis 2040 Designated Activity Company, to source suitably qualified and experienced candidates for the position of Chief Operating Officer.
Reporting to the Board of Ennis 2040 DAC, the COO will lead a multi-disciplinary team tasked with project managing the delivery of key strategic priority sites aligned to the objectives set out in the Ennis 2040 Economic and Spatial Strategy.
The preferred candidate will require the full complement of management and leadership experience as well as being commercially and strategically focused.  A track record in property development, construction or the delivery of mixed schemes, urban regeneration or similar investment projects, ideally through public-private partnerships, is important.
Responsibilities:
The role of Ennis 2040 DAC is to promote the economic development, social integration and environmental improvement of the town of Ennis and other strategic locations in Co Clare.  The newly appointed COO is tasked with delivery on the objectives set out in the Ennis 2040 Spatial and Economic Strategy. This involves development of priority sites from inception to completion to full occupancy/tenancy, and oversee their progress. He/she will be responsible for identifying and managing risks, resources, monitoring performance, scheduling, budgeting, and overseeing the organisation, co-ordination and implementation of the projects, to include:
Setting the strategic direction of the Ennis 2040 DAC, with business plans developed per site, as a conduit to delivering a strong performing property development portfolio that aligns to the social, economic, community and environmental needs of Ennis and its surrounds.
Overseeing the company's business operations, policies and procedures, financial performance, investments, ventures and property portfolio.
Developing an Ennis 2040 DAC Annual Work Plan with agreed deliverables/objectives, which includes the production of a 'Master Project Schedule' and scheduled reports on scope, budget and timescale delivery.
Developing the Ennis 2040 DAC budget and management of all project specific finances, including consultants, construction, leasing agents & other related costs, within agreed budget.
Sourcing of finance and funding to deliver projects to completion stage, ensure EU public procurement requirements are fully complied with if relevant, and securing tenants or buyers to occupy the developments on completion.
Managing the Executive Team of the Ennis 2040 DAC, including all resourcing, recruitment, and HR functions to ensure on-time and within budget delivery of each project.
Identifying and securing new development opportunities, to include assessing market demand, planning requirements, undertaking necessary feasibility studies and commercial viability analysis, and presenting proposals to the Board for approval.
Liaising and negotiating with landowners, residents, tenants and potential joint venture partners to positively progress projects to handover stage.
Building and maintaining positive and trust-based relations with internal and external stakeholders, with an understanding of the public sector and the role of the DAC in this regard.
Managing all communications and PR activities; building and enhancing the company's public profile with media, at events, speaking engagements, and presentations to Councilors etc.
Overseeing effective corporate and project governance controls, in particular risk management, financial management and budgetary controls and procedures.
Recruiting and managing multi-disciplinary teams including project management, design, construction, legal, financial, insurance, and leasing companies, within agreed budget and ensuring compliance with corporate governance at all times.
Reporting to the Ennis 2040 DAC Board and Chairman; providing market insights, producing monthly progress reports and detailed financial appraisal for projects.
Overseeing and ensuring that appropriate company health and safety plans/policies are in place, ensuring the development of project "Risk Register" and "Risk Mitigation Plans" for all potential company high impact risks.
Person
The successful candidate will as a minimum demonstrate that s/he possesses:
A 3rd Level Primary Degree.
Experience of working in a lead role on significant Property Development projects and/or in the Construction or Property Services sector
Proven project management experience with a demonstrable record of overseeing construction projects through from inception to completion.
Advanced knowledge of Corporate Governance and Public Procurement processes combined with well-honed contract negotiation skills
Track record of delivering quality mixed-use schemes, ideally through public/private partnerships.
Demonstrable leadership and people management skills, ideally in the context of recruiting and building a small but strong team
Strong interpersonal, relationship management and communication skills; comfortable with PR and media
Having experience in Special Purpose Vehicles (SPV) holding structures and Joint Venture (JV) agreements would be beneficial
An assured and professional approach with the ability to provide leadership while managing a varied and complex workload.
Excellent communication, presentation and negotiating skills, particularly when involved in contract negotiation and engaging with Board, stakeholders and outside agencies
Financial literacy with a thorough appreciation of risk management
Please note this is a 5 Year Fixed term Contract
Confidentiality is assured.