< Back to results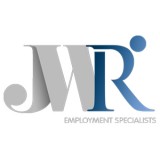 Civil Design Engineers
JWR Recruitment Specialists
Donegal
Job Description:
JWR Employment Specialists are recruiting Civil Design Engineers to join one of the major civil and structural engineering consultants in Ireland & the U.K.
This right candidate can work from home so applicants in both Ireland and the UK are welcome to apply.
Their technical directors each direct various design teams involved in the wide variety of project types. They believe that the status of the company as an independent consultancy is important. This independence assures clients that the company will provide impartial advice of the highest standard.
The Civil Design Engineers will be joining our clients Infrastructure Team working on foundations, groundwork and ground preparation. Our client offers a wealth of expertise and experience in the creation of economic, innovative and sustainable engineering solutions. Their skilled and committed workforce provide civil, structural, health & safety – CDM advisory services, water, waste water and traffic engineering expertise and other specialised advice and consulting support to a wide client base both nationally and internationally.
Successful candidates will be working on large scale projects involving ground prep, roads, drainage, foundations etc. They will be using Civil3D and PDS. Candidates need to show evidence that they have experience in this type of work and use of this modelling software in their CV.
Successful candidates will benefit from regular, external training to enhance their skills and all engineers are encouraged to work towards chartership with their chosen professional body and are fully supported in doing so with our client being an accredited ICE training provider.
Projects will expand across the Republic of Ireland, Northern Ireland, England, Scotland and Wales. The majority of work can be completed remotely, as it is largely a design based role. However, the flexibility and ability to travel to client meetings and site meetings is essential.
*Our client does not have any small projects, each project is a minimum of a £1 billion project.
Requirements:
Candidates need to have 3 years+ relevant experience alongside a Civil Engineering degree (1st or 2:1)
Experience using Civil3D, PDS, modelling, microdrainage and earthworks is essential
Our client can offer fully remote working for the right candidate (with IT kit provided) – however flexibility and ability to be on site or attend client meetings in the Belfast office or on clients sites is a requirement. (If you prefer to work in an office environment, you are more than welcome to work from the Belfast office)
Candidates who have Chartered status is a bonus, although not essential
Benefits:
Salaries range from £30k to £55k (dependent on experience)
Pension
Health Insurance
22 days annual leave plus UK Bank Holidays.
Candidates who have Chartered status is a bonus