< Back to results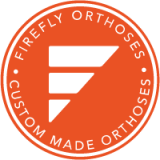 Company Accountant
Firefly Orthoses (ROI) Limited
Sligo
About us:
Firefly is a medical device company that operates a highly experienced orthoses lab that provides podiatrists premium foot and ankle products and industry leading technical support to a customer base across the UK and Ireland.  We employ 20+ Fireflies both in our Northern Ireland office and our Sligo office.
Position: Company Accountant
Are you a fully Qualified Accountant looking for a new role – make the transition from Practice to Industry?
You will oversee the accounts department of Firefly group holdings Ltd (including sub entities) and make sure things run smoothly.  You will work closely with our current finance team who will continue to perform the administrative tasks (accounts receivable and accounts payable)
• Overseeing the financial team and managing the finance function.
• Work closely with our ROI/NI external Accountants when required.
• Monthly KPI report to the directors that includes sales analysis, events performance, wages analysis and cashflow forecasts.
• Reviewing monthly bank reconciliations, balance sheet control accounts and creditor's reconciliations to ensure the trial balance reconciles to source documents.
• Preparation of monthly management accounts.
• Payroll processing. (NI /RoI)
• Oversee the preparation of the PAYE returns and VAT returns (NI/RoI)
• Assist in managing the cashflow of the business including cashflow forecasting, authorising payments.
• Any other tasks required by the directors.
The Details:
Start date: July 2021
Full time position
Remote working will be possible, however, there will be a requirement to be in the office initially – to be discussed – can be flexible. (COVID-19 restrictions in place)
Salary: commensurate with experience
Education, Experience and Skills
·       Qualified accountant with  2+ years experience
·       Excellent communication skills
·       Problem solving attitude
·       Excellent IT and inter-personal skills
·       Pro-active person who is comfortable interacting at senior levels within a business