< Back to results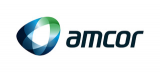 Continuous Improvement (CI) Engineer
Amcor Flexibles Ltd, Sligo
Sligo
Position Job Title:       CI (Continuous Improvement) Engineer
Contract Type:             Permanent (subject to six months' probation)
Job Purpose
The CI Engineer will lead the identification and implementation of continuous improvement programs while identifying opportunities to improve efficiency and reduce operating costs.
The CI Engineer will work with local plant management and team leads and also act as CI point of contact to central/business unit CI/Quality/Operational teams.
The primary objectives are firstly, to collaborate with the central Operational Excellence function and be responsible for leading the implementation of the Amcor Flexibles Production System (AFPS) in AF Sligo. Secondly, work across all site functions, diagnosing & coordinating improvement activities that build on and accelerate ongoing initiatives. The aim of both objectives is to drive significant and sustainable competitive advantage across the value chain and to deliver top and bottom line growth.
Principal Accountabilities
·       Lead the site CI program in the site to achieve 'World Class' status in the whole organisation
·       Diagnose key improvement opportunities and set aspirational improvement targets
·       Manage communication with the central operations team on site performance
·       Manage site CI pipeline workshops to ensure a solid line of cost-out projects.
·       Coach / manage CI projects using structured formats like DMAIC, 8D, Kaizen.
·       Work with key stakeholders to implement improvement projects
·       Strengthen Operational data collection/ analysis to support data-driven cost out projects
·       Ensure projects are Focussed on reduction / elimination of Customer Quality pain points
·       Introduce and apply appropriate tools and methodologies and best practices
·       Communicate progress regularly and celebrate success.
·       Collaborate pro-actively with CI teams across the EMEA business to leverage best practice.
·       Provide training around key Continuous Improvement levers.
·       Mentor and support all co-workers in up-skilling.
Formal Qualifications and Experience
·       Degree qualified, preferably in Engineering or equivalent practical experience
·       Minimum of 5+ years of experience in CI in manufacturing environment
Specific Skills and Abilities
·       Practical problem solving skills focused on listening/learning from key stakeholders
·       Strong communication skills and specifically experience in gathering and presenting complex data
·       Strong analytical skills and ideally experience with statistical analysis (minitab)
·        "Hands-on – can do" mentality and result driven attitude. Able to manage multiple tasks at the same time and to recognise and establish priorities