< Back to results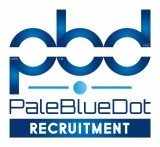 Continuous Improvement Engineer
Pale Blue Dot® Recruitment
Galway
Full Time

On site

Mid-Senior Level
The Role
Our Client, a leading medical device company based in Galway is looking for a Continuous Improvement Engineer to join their team. As a Continuous Improvement Engineer, you will primarily be responsible for implementing Lean principles within the organisation.
Job responsibilities include but are not limited to the following:
Implement the principles of Lean within the organisation.
Support business units to achieve/exceed desired service levels, inventory reduction, lead time reduction and efficiency improvement objectives through the implementation of lean initiatives.
Support, mentor and coach teams in the implementation of lean tools and techniques.
Provide training and Coaching on Lean Methodologies.
Value stream mapping and process mapping.
Work observation,analysis and identification of improvement opportunities.
Develop Standard work within the organisation.
Prepare training exercises with a view to training production and support staff on lean principles.
Facilitating and Leading Kaizen events.
Requirements
Degree ideally in the Industrial Engineering field or equivalent, with a minimum of 5 years manufacturing experience.
Strong interpersonal skills with the ability to motivate and coach, lead and direct a diverse team required.
Demonstrated solid performance, leadership in Lean.
Work Measurement experience.
Ability to communicate effectively at all levels within the company.
Experience in AutoCAD would be an advantage.
Note: By applying for this position, you may also be considered by Pale Blue Dot® Recruitment for other or future related vacancies.
Pale Blue Dot® Recruitment
"The Resource for the MedTech Workforce"