< Back to results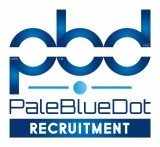 Continuous Improvement Engineer
Pale Blue Dot® Recruitment
Galway
Full Time

On site

Mid-Senior Level
The Role
Our Client, a leading Medical Device Company in Galway is hiring a Continuous Improvement Engineer. Reporting directly to the Director of Operations, the Continuous Improvement Engineer will have the knowledge to lead, design, develop, and deliver tasks and projects across the Company. The successful candidate will be a passionate "Lean" practitioner, looking for a new challenge.
Day to Day Responsibilities
Leading the Company's continuous improvement (CI) program, through example and practice.
Assisting with the development of annual Policy Deployment plans which feed into our overall mission and vision for the company.
Leading events, (TQM, Kaizens, VSM, A3, 5S etc) and systemising the output.
Train, support, and coach everyone in the company in, Lean systems thinking, culture, behaviours & methodologies.
Working with those who wish to achieve higher accreditations (lean systems Green & Black Belts).
Working, with every team across the company, to deliver Year-on-Year saving through excellent project execution.
Marketing the Company's CI program across the company and providing updates and reports to the wider organisational community.
Bringing the Company to a level where it can achieve a COE status for Lean.
Promote Health & Safety in everything you do.
Ensuring that "Sustainability" is a theme at the forefront of every project and task.
Keep your skills current and be conversant with the latest developments in technologies and materials which are relevant to the Company's business.
To take on other duties which the Company may assign you from time to time. These 'other duties' will be agreed with Management prior to any assignment.
Requirements
Degree in an Engineering field, TQM would be an advantage.
Demonstrable background in Continuous Improvement with a minimum of 2years experience in a 'Lean' role.
Will have attained a Green or Black belt in lean systems.
Engaging personality, capable of bringing people together to deliver tangible results.
Have command of the subject and be able to represent the Company at Lean events.
Note: By applying for this position, you may also be considered by Pale Blue Dot Recruitment for other or future related vacancies.
Pale Blue Dot® Recruitment
 "The Resource for the MedTech Workforce"