< Back to results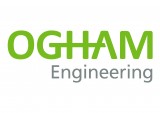 Controls Engineer
Ogham Engineering Ltd.
Sligo
Design, commissioning, troubleshooting and maintenance of electrical control systems.
Responsibility for installation and commissioning of automated systems.
Troubleshooting problems encountered in the daily operation of automated equipment, implementing corrective measures and proposing preventative measures.
Responsible for supporting projects, including, design, configuration, change control and validation.
Support critical systems and ensure their high availability reducing unplanned downtime.
BSc. in Engineering, Information Systems, Computer Science, Industrial Automation, Control Systems or equivalent relevant industrial experience. Minimum 3 years experience in the following:
PLC's (Allen Bradley, Siemens, Omron, Elau, Mitsubishi).
HMI's/SCADA (FactoryTalk View, WinCC, Ignition, Osi-Pi).
Industrial Networks
Experience in the following would be an advantage:
Robotics (Fanuc, ABB, Kuka, Staubli)
Servomotors, Servo Controllers and Variable Speed Drives.
Vision/Inspection Systems (Cognex, Keyence)
Safety Systems (Safety PLC's, Safety sensors, relays and scanners)
Hydraulics and Pneumatics
 CAD packages – (AutoCAD, Eplan, WSCAD or similar)
The following skills would be required:
Strong communication and presentation skills
Strong Project Management skills.
Strong problem-solving and analytical skills