< Back to results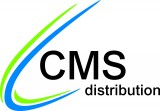 Credit Control Team Leader
Overview
We have an opportunity for an experienced Team Leader to join our Credit (B2B) team in a hands on role providing front line leadership to a small team. The successful candidate will be responsible for risk management to maximise sales whilst protecting the business from unnecessary commercial risk and timely collection of balances owing the company.
Key responsibilities
Day to day support of the B2B team to address queries, questions and support individual growth and development
Drive and promote excellence to "get it right first time" with Account Managers and Direct Reports
Build a team environment focusing on personal development, accountability and inclusivity
Dispute management within the team and with Account Managers
Scheduled ledger reviews of overdue customers with direct reports on B2B
Lead quarterly performance reviews for direct reports.
Reduce overdue debtor balances on an ongoing basis in line with monthly targets
Credit Risk analysis to include review and interpretation of credit reports
Management of credit limits in line with credit policy & credit insurance policy guidelines
Drive query resolution through close liaison with all other internal departments
Proactive, effective communication with all customers
Relationship management with internal and external stakeholders.
Skills & Attributes
Intermediate to Advanced Excel skills & good working knowledge of Outlook
SAP competency
Problem solving skills, thinking outside the box is a prerequisite
Excellent organisational skills
Ability to multi-task and manage time effectively
Accuracy and attention to detail are essential
Excellent verbal and written skills
Numerate with an ability to analyse data
Ability to work as part of a hard working team to meet deadlines and targets
Institute of Credit Management Certificate/Diploma (preferred)
ILM 3 Certificate in Leadership (preferred)
4+ years Credit experience (preferred)
Please send your CV to careers@cmsdistribution.com with subject line: Credit Control Team Leader, or apply via LinkedIn.