< Back to results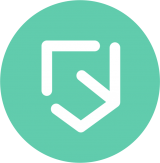 Customer Support Representative
Clubforce has transformed the way sports clubs are managed. It is the leading club management platform, used by teams worldwide to unify their membership, to take the pain from admin, and to drive fundraising forward. Clubforce technology allows volunteers, parents, and players to work together more effectively and receive information at the right time so every member can participate to their best.
Clubforce is looking for a Customer Support Representative to assist our customers in getting the best from our products and services.
What You'll Do
At Clubforce, the Customer Support Representative will join a growing team focused on resolving customer queries, recommending solutions, and guiding product users through features and functionalities. To be successful in this role, you should be an excellent communicator with a good working knowledge of help desk software.
The successful candidate will be responsible for enhancing the Clubforce reputation as a company that offers excellent customer support throughout the customer journey.
Responsibilities
Respond to customer queries in a timely and accurate way, via phone, email or chat
Identify customer needs and help customers use specific features of the system
Analyse and report product issues and liaise with different departments to resolve issues
Update our CRM with information about technical issues and useful discussions with customers
Monitor customer complaints on social media and reach out to provide assistance
Share feature requests and effective workarounds with team members
Inform customers about new features and functionalities
Follow up with customers to ensure their technical issues are resolved
Gather customer feedback and share with our Product, Sales, and Marketing teams
Assist in training new team members as the team grow
Personal Traits
Personally driven by working with other people
Natural empathy for others with a highly personable approach to communication
A natural desire for harmony
Good problem-solving abilities
Requirements
At least 2 years' experience as a Customer Support Representative or similar role
Experience using help desk software (Zendesk preferably) and remote productivity  tools
Excellent communication and problem-solving skills
Understanding of how CRM systems work
The ability to multi-task and communicate with various stakeholders at once
Patience when handling customer support cases
Knowledge of amateur sports would be helpful but not required
To apply: Add a Cover Letter telling us about yourself and any relevant experience along with a copy of your CV.
Ensuring a diverse and inclusive workplace where we learn from each other is core to the Clubforce values. We welcome people of different backgrounds, experiences, abilities and perspectives. We are an equal opportunity employer.
Do your best work and grow at Clubforce.