< Back to results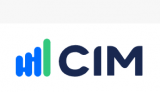 Digital Content Manager (Fully Remote)
Digital Content Manager, Ireland
CIM creates innovative building analytics software that helps run large buildings at their peak performance. Our Best-in-Class PEAK platform integrates building intelligence, machine learning and technical engineering support to improve efficiency, sustainability and comfort across property portfolios. Our customers include Fortune 500 / Tier 1 Manufacturers, real estate investment trusts, superannuation funds, governments, major cultural institutions and property portfolio owners and operators. We have offices in Europe and Australia.
CIM is a well-established start up with a passion for reducing carbon emissions in the built environment. We are dedicated to the development of each of our team members and we provide a collaborative and diverse work environment for them to excel.
As CIM moves into its next phase of growth, we are looking for a creative and results driven Digital and Content Marketer to run impactful B2B inbound and outbound campaigns as we grow our presence primarily in the UK and Ireland. Ideally you will also be a keen writer with an ability to distill technical content into client requirements.
WHO WE ARE LOOKING FOR
Four to six years of B2B marketing experience with experience working in digital and content marketing, preferably for a B2B SaaS or technology company. Manufacturing experience in UK IE is a bonus
The perfect candidate for the role would be someone who can successfully combine their subject matter expertise with day-to-day execution across a wide range of marketing disciplines like social media, web, marketing automation, CRM, PPC, online advertising, SEO and Content Marketing.
A strong percentage of this role is digital marketing-focused. The ideal candidate will have achieved demonstrated success in online marketing channels and disciplines. You will be an expert in the key Digital Ad platforms particularly Google & Linkedin Ads, and will be able to jump straight into managing our current campaigns
You should also have experience using Wordpress, publishing new content, making changes, and optimising pages as required, and based on the analysis you complete of our digital marketing campaigns and customer journeys through our website
This role also requires an experienced and highly creative writer with the ability to craft engaging and consumable messages from engineering and technically led briefs
Hands-on experience using CRM and marketing automation platforms like Salesforce and HubSpot will be advantageous
Strong project management skills and detail-oriented with the ability to coordinate internal and external parties, including partner agencies, across multiple projects
Excellent written and verbal communication skills: the ability to speak knowledgeably, clearly and persuasively to a diverse range of audiences
You bring a positive outlook, passion for the CIM offering and a deep empathy and passion for our end users, clearly understanding our customers whilst living our values
You can work efficiently in an unstructured, ambiguous environment where critical thinking and innovation are important to achieve success through curiosity and collaboration
Someone with a true global mindset with flexibility to work outside standard business hours
A bachelor's degree preferably in marketing or related field
WHO YOU'LL WORK WITH
You will be working with a diverse, passionate team in a startup environment, collaborating closely with the EMEA sales and marketing teams based in Ireland
While working primarily with the EMEA team, you will also link with our Content and Digital marketing teams in Sydney on knowledge sharing and identifying global gaps in our digital and content requirements
The role reports into Marketing Director, EMEA
The primary stakeholders are EMEA Sales team and Marketing Director, EMEA
WHAT YOU'LL DO
Digital Marketing – you will be responsible for designing, managing and owning the delivery of demand generation campaigns across digital media, mainly display, social and search along with ownership of SEO performance strategies. Our focus is on increasing brand awareness, driving leads, accelerating CIM's sales pipeline and achieving revenue goals. You will be responsible for the execution of all digital campaigns, optimisation, and post-campaign activities, including analysing lead flow, reporting, and evaluating the ROI of all Digital programs launched in EMEA. You will also play a key role in partnership with our Demand Generation and Account-Based Marketing teams in supporting them in their digital marketing requirements.
Content Marketing – As we expand our EMEA business, we need to be supported with an ongoing Content flow into our targeted sectors. This role is required to own the EMEA Content strategy and plan, ensuring we remain connected to our target audience. This could include writing blogs, Case studies, Thought-leadership articles, social media posts and campaign copy development. Each piece of content could feature within our digital strategies, while also being utilised within Demand Generation, ABM Flows, offline media and Direct Sales channels. Our content also plays a key role in SEO which this role will also own for the EMEA region, notably UK & IE initially.
WHAT ELSE
Full Time, Monday to Friday
Remote working with planned team collaboration at various locations in Ireland
Full authorisation to work in Ireland without restrictions, sponsorship is not available