< Back to results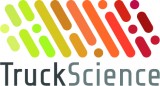 Digital Marketing Assistant
Full Time

Part Time

Remote
We need a Digital Marketing Assistant!
TruckScience wishes to recruit a Digital Marketing Assistant to join our growing team. Please read on if you are keen to play a key role in expanding our company's online presence, to support sales, customer engagement and positive promotion of the brand.
International Team
You will work with a diverse and international team, across Ireland, Australia, South Africa and the United States. When public health guidelines allow, there may be opportunities for international travel. You will report to, and be supported by, the Sales and Marketing Director, who is based in Westport.
Mostly Remote
Government restrictions forced TruckScience to go fully remote in March 2020. We had already started piloting remote work in February and based on the positive experience of all the team, we made remote working permanent for all staff in September 2020. You will work mostly remotely, either from home or from a digital hub, and will be in regular video contact with the rest of the team.
Westport
You will meet local members of the team in Westport occasionally, when public health guidelines allow.
Westport was voted The Best Place To Live In Ireland in 2012. The town offers a lively social scene, artisanal food, affordable accommodation, bus and rail connections to Dublin, and is just 45 minutes from Ireland West Airport Knock.
With endless opportunities to enjoy the great outdoors, from the mountains to the sea, and a growing tech and startup community, Westport is a great place to start or grow your career.
The Digital Marketing Assistant Role
You will…
Plan and execute our digital strategy across all digital channels.
Work as a brand guardian for the business, ensuring our brand is consistently applied across all digital channels.
Develop the Digital Marketing strategy that leverages all relevant channels, including website, email, display, remarketing and social media.
Create, maintain, and implement digital marketing and content calendars.
Manage company website, including internationalisation for core markets, using tools such as WordPress and Google Analytics.
Manage company blog, including product update announcements.
Produce and publish website and video content, including webinars, explainer videos, etc., using creative tools such as Camtasia and Canva.
Look after social media presence across all channels; LinkedIn, Twitter, and YouTube.
Build and manage email marketing and nurture campaigns.
Plan and execute trade show marketing campaigns.
Organise and promote in-house and customer events.
Collaborate with 3rd party partners.
Requirements
Ideally, you will have some or all of the following…
Bachelor's Degree in Marketing or related field required.
Knowledge of WordPress, HTML and CSS.
An understanding of SEO and conversion rates.
Experience in content creation, and managing SEO, marketing database, email, social media and/or display advertising campaigns.
Excellent grasp of social media and website metrics and best practices.
Highly creative, with experience in identifying target audiences and devising digital campaigns that engage, inform, and motivate.
Excellent communication skills and work well as part of a team.
A self-starter attitude, with an ability to work on own initiative.
Tech-savvy, with a willingness to learn!
Please get in touch!
Please send your CV or resumé to careers@truckscience.com. Please include a note to introduce yourself, and tell us what appeals to you about this position.