< Back to results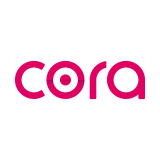 Digital Marketing Lead
Full Time

Remote

Remote hybrid
Are you an ambitious Digital Marketing Ninja or a rising star seeking the lead role for all Digital Marketing of a SaaS business?
Join the Cora Systems team where, as Digital Marketing Lead, you will play a critical role in helping our business to generate revenues via our various digital platforms and resources. It is an exciting new role within our Marketing team where you will have the opportunity to shape and deliver our digital marketing strategy.
Job Type: Full-Time, Permanent
Qualifications: BA in Marketing or equivalent work experience
Location: Remote within Ireland, and occasionally at our HQ in Carrick on Shannon, Co. Leitrim
Experience: 3+ years
Responsibilities
– Plan and execute digital marketing campaigns, including web, SEO/SEM, email, social media and display advertising
– Oversee management of all digital channels (including updates, design, and user experience)
– Look after social media presence across all channels
– Develop a website traffic plan and create goals to meet
– Optimize website and social media channels for SEO as well as usability
– Create, maintain, and implement digital marketing and editorial calendars
– Maintain effective, cohesive, and engaging brand messaging
– Update and manage company blog, e-newsletter, and social media (including regular posts, news, job listings, etc.)
– Coordinate with Marketing manager defining Metrics and configuration of analytical tools (Google, SEMRush, or others as defined)
– Measure and report on the performance of all digital marketing campaigns
– Partner with advertising and media specialists to increase marketing results
– Work with Website and IT team(s) optimizing Cora's digital fingerprints (including all images, tools, and content
Key Skills and Attributes
– Bachelor's Degree in Marketing or related field required
– 3+ years experience in digital marketing
– Demonstrable experience leading and managing SEO/SEM, marketing database, email, social media and/or display advertising campaigns
– Advanced knowledge of HTML and CSS required
– Solid understanding of ecommerce, PPC, SEO & SEM
– Excellent grasp of social media and website metrics and best practices
– Highly creative with experience in identifying target audiences and devising digital campaigns that engage, inform and motivate
– Experience with A/B and multivariate experiments
– Experience with website analytics tools
– Working knowledge of ad serving tools
– Experience in setting up and optimizing Google Adwords campaigns
– Strong analytical skills and data-driven thinking
– Up-to-date with the latest trends and best practices in online marketing and measurement
Benefits
– You will be rewarded with a competitive salary.
– We offer flexible working, life insurance and pension.
– We have progressive learning and development policies and support employees in this area.
– We encourage team events, run wellness initiatives, and are committed to our local community and local charities.
– Opportunities to travel (when possible) are available for those interested in seeing more of the world while also working to deliver for our clients.
How to Apply
Please send your CV and a few words about why this role interests you to careers@corasystems.com. If you have any questions about the role, feel free to contact us at the email address above.
Note: Cora Systems do not require the assistance of third party recruitment agencies at this time.
Learn more about Cora
 
Our story, your potential
Founded in Ireland in 1999 Cora is now a worldwide leader in providing enterprise project and portfolio management (PPM) solutions to global organizations and government agencies. We partner with these enterprises to supercharge their journey from strategy to execution through our pivotal PPM solutions.
Our culture
Our culture is centred around our clients – and establishing a deep understanding of their business challenges to invent solutions to meet their needs. We love solving problems and have been nurturing a relentlessly curious, people-centric business since our inception. We're passionate about designing enterprise portfolio solutions that are built to deliver exceptional results for our clients.
Our values
We put our customers front and centre. We take ownership and we take personal initiative to bring about positive results. We grow and develop ourselves and our colleagues. We have a positive and can-do attitude. We are ambitious with contagious energy and a collaborative spirit. We treat everybody with respect, always. We are curious, we step off the path, defy convention and act, unlike others.
Our people, our passion
We have a dynamic and driven team that have a passion for client success. We have and continue to build a world-class team around the globe. If you feel that you have what it takes to be part of the Cora team, please send your CV and a few words about why this role interests you to careers@corasystems.com .