< Back to results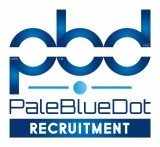 Director of Quality
Pale Blue Dot® Recruitment
Galway
Full Time

On site

Director
The Role
Our client, a leading medical device company in Galway are looking for a Director of Quality to join their team. The Quality Director will provide technical guidance, structure and leadership for the Quality function and the site management team. The successful candidate will be responsible for the application of the Quality Management System on activities from product development start-up to full commercial production of medical devices.
Job Responsibilities include but are not limited to the following:
Acts as the champion for quality to all employees, builds a culture of awareness and responsiveness at all levels in the organization and act as Management Representative for the Site.
Provide vision and leadership to the overall Quality function and organization to drive improvements to overall quality and compliance.
Ensures that processes needed for the quality management system (QMS) are documented.
Facilitates the Site Metrics review results into the Corporate Management Review process to assess effectiveness of the quality management system.
Promotes the awareness of international regulatory, QMS and customer requirements throughout organization.
Recruit, motivate, develop and retain team members needed to support the Quality function.
Assess talent and skills needed to support the business and ensure appropriate skills are available.
Anticipate future needs of the Quality department, by optimizing the efficiency of the department, management of direct reports, creating and managing the site Quality department's budget, as well as, defining and procuring space, equipment, and computer system requirements for the department functions.
Ensure that the Quality Management System meets certification body requirements and that these requirements are appropriately implemented and maintained.
Develops and monitors department budgets.
Represent the organization to international regulatory bodies and liaising with outside parties on issues related to Quality.
Person Responsible for Regulatory Compliance (PRRC)
Responsible for ensuring the requirements from EU MDR 2017/745 Article 15 are carried out when acting as the Person Responsible for Regulatory Compliance
Requirements
A diploma / Bachelor's degree , certificate or other evidence of formal qualification, awarded on completion of a university degree or of a course of study recognized as equivalent by the Member State concerned, in law, medicine, pharmacy, engineering or another relevant scientific discipline (Quality Assurance Degree), and at least one year of professional experience in quality management systems relating to medical devices
10 years of professional management experience in regulatory affairs or in quality management systems relating to medical devices
Must have experience in people leadership role (at least 3 to 5 years)
Solid quality engineering and systems background
Demonstrated knowledge and application of Design Controls
Demonstrated knowledge of Quality Assurance
Proven track record in managing and building high performance teams
Exceptional leadership and technical competencies
Excellent communication skills, including the ability to communicate to all levels of an organization
Excellent analytical and problem-solving skills
Demonstrated ability to collaborate with cross functional teams to ensure business success and ensuring compliance
Strong leadership skills, including influencing and team development
Thorough knowledge of QSR and ISO quality system requirements
Note: By applying for this position, you may also be considered by Pale Blue Dot Recruitment for other or future related vacancies.
Pale Blue Dot® Recruitment
"The Resource for the MedTech Workforce"