< Back to results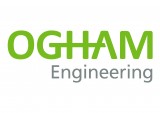 Electrical Control Panel Assembler
Ogham Engineering Ltd.
Sligo
Industrial electrical control panel assemblers responsible for the assembly, testing, start-up and support of high-quality electrical control panels for a variety of systems and applications.
1-2 years previous experience in Layout, mechanical assembly, electrical wiring, and testing of electrical control panels required.
Ability to work off electrical schematics is essential.
Experience in control panel design (mechanical layout, schematic drawing) would be a distinct advantage.