< Back to results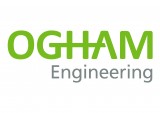 Electrical Control Panel Assembler
Ogham Engineering Ltd.
Sligo
Industrial electrical control panel assemblers responsible for the assembly, testing, start-up and support of high-quality electrical control panels for a variety of systems and applications.
1-2 years previous experience in Layout, mechanical assembly, electrical wiring, and testing of electrical control panels required.
Ability to work off electrical schematics is essential.
Experience in control panel design…