< Back to results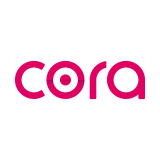 Enterprise Account Executive
Full Time

Remote

Remote hybrid
Are you a highly motivated Enterprise Account Executive with expertise in SaaS sales? Are you looking to excel in your career within an award-winning, global company?
Then this remote role as an Enterprise Account Executive with Cora Systems is for you.
We are a market leader in the provision of enterprise portfolio, programme and project management solutions and professional services to public and private organisations.
As an Enterprise Account Executive, your role will involve generating sales leads, closing out deals, providing expertise in the areas of transformation to our customers, and representing Cora Systems at events. It requires using great initiative and innovation, as we really want the person to bring their own personality and ideas to the role.
Job Type: Full-Time, Permanent
Qualifications: BA or equivalent work experience
Location: Remote within Ireland, and occasionally at our HQ in Carrick on Shannon, Co. Leitrim
Experience: 5+ years
Responsibilities
– Develop sales opportunities and maintain customer relationships in the defined sales territory
– Promote and evangelize Cora Systems products to the selected territory, customers, partners, and internal audiences
– Develop a sales plan that provides complete territory and sector-specific coverage yielding quantifiable pipeline and opportunities
– Meet with senior customer contacts to build credibility and develop lasting relationships
– Engage Pre-Sales support for customer meetings to develop customer discussions, drive vision-to-value outcomes and qualify customer buying journey
– Develop a strong understanding of how Cora Systems can support customers' future business goals, mapping the buyer journey to Cora's sales process
– Ability to convert leads into opportunities and consult with customers to identify the best solution to fit their specific needs
– Engage and navigate the stakeholder ecosystem to achieve buy-in, build champions and close deals with senior decision-makers
– Develop and manage a consistent pipeline of qualified prospective opportunities through the CRM system while achieving sales quotas
– Retire quota assignment on a monthly, quarterly and annual basis
Key Skills and Attributes
– Candidates with more than 5 years of solution selling or consulting services practice leadership are preferred
– Excellent communication and presentation skills
– Professional sales training in a recognized sales methodology or corporate training program – solution selling, challenger sales, etc.
– Ability to identify needs within the market and develop appropriate go-to-market campaigns to drive incremental business within the region
– Proof of performance exceeding quota assignments and closing six-figure (ACV) enterprise SaaS agreements
– An overachiever who has the ability to navigate complex, executive-level enterprise software sales with confidence and ease
– Experience selling to Professional Services, large enterprise IT, Consulting, BPOs, Engineering, BioPharma is a plus
– Experience with Project Portfolio Management, Professional Services Automation, Enterprise Planning and Resource Management SaaS offerings
– Effective problem-solving skills and the ability to present innovative solutions to customer needs
– Motivated by a target driven, high energy sales environment with the ability to work successfully both unsupervised and also as part of a team
– An entrepreneurial spirit with a can-do positive attitude and an ability to quickly build great relationships
– Excellent communication, organisational, and prioritization skills
– Ideally, you will be experienced in enterprise-level SaaS sales
Other Requirements
– BA degree-educated or equivalent
– Applicants must be eligible to live and work in Ireland
– Travel outside the normal office hours is required for customer meetings and some events held throughout the year. Some limited overseas travel too
Benefits
– You will be rewarded with a competitive salary and commission scheme.
– We offer flexible working, life insurance and pension.
– We have progressive learning and development policies and support employees in this area.
– We encourage team events, run wellness initiatives, and are committed to our local community and local charities.
– Opportunities to travel (when possible) are available for those interested in seeing more of the world while also working to deliver for our clients.
How to Apply
Please send your CV and a few words about why this role interests you to careers@corasystems.com. If you have any questions about the role, feel free to contact us at the email address above, or on our social channels.
Note: Cora Systems do not require the assistance of third party recruitment agencies at this time.
Learn more about Cora
Our story, your potential
Founded in Ireland in 1999 Cora is now a worldwide leader in providing enterprise project and portfolio management (PPM) solutions to global organizations and government agencies. We partner with these enterprises to supercharge their journey from strategy to execution through our pivotal PPM solutions.
Our culture
Our culture is centred around our clients – and establishing a deep understanding of their business challenges to invent solutions to meet their needs. We love solving problems and have been nurturing a relentlessly curious, people-centric business since our inception. We're passionate about designing enterprise portfolio solutions that are built to deliver exceptional results for our clients.
Our values
We put our customers front and centre. We take ownership and we take personal initiative to bring about positive results. We grow and develop ourselves and our colleagues. We have a positive and can-do attitude. We are ambitious with contagious energy and a collaborative spirit. We treat everybody with respect, always. We are curious, we step off the path, defy convention and act, unlike others.
Our people, our passion
We have a dynamic and driven team that have a passion for client success. We have and continue to build a world-class team around the globe. If you feel that you have what it takes to be part of the Cora team, please send your CV and a few words about why this role interests you to careers@corasystems.com .