< Back to results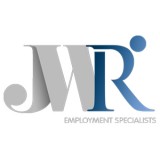 Experienced Production Operators
JWR Recruitment Specialists
Sligo
JWR Employment Specialists are recruiting Process Assurance Operators to join a market leader in Industrial Precision Solutions and Advanced Technology, based in Boyle, Co. Roscommon.
PURPOSE OF POSITION:
Assemble, inspect, test and operate equipment to manufacture products which conform to customer's requirements as specified in the client's Medical quality system.
THE ROLE:
Set up and operate production equipment, inspection, test equipment  and manual operations as per relevant SOP's to produce products, which meet the requirements of end users, customers, regulatory authorities and the company.
Inspect and test products and check statistical process control (SPC) outputs to ensure products are manufactured in conformance with the customer's requirements and the Medical quality system.
Label and pack product to customer/ Medical specification.
Maintain a culture of continuous improvement within the department.
Maintain work areas, equipment and supplies in a manner which conforms to the requirements of the Medical quality system, paying particular attention to the required standards of housekeeping, GMP and safety.
Maintain product, packaging, raw material and component accountability and traceability, labelling, product and workstation identification, counts and weights in a manner which conforms to the requirements of the Medical quality system.
Complete all production documentation as per Medical quality system.
Actively participate in work centre improvement groups, to improve quality, reduce costs, eliminate waste and improve working methods, conditions and communications.
Ensure work order packages are completed in a timely and accurate manner as specified in the Medical quality system.
Allocate and issue documentation to the work order package as per relevant Medical procedures.
Complete and review documentation and confirm material usage as per Medical quality system.
Adhere to safety as per Medical safety procedures and the safety statement.
Accurately completed timesheets.
YOUR PROFILE:
Operators should have attained pass Leaving Certificate standard.
Medical device/pharmaceutical and/or diagnostics manufacturing experience would be very beneficial.
Must have a good working knowledge of Medical production and quality system requirements.