< Back to results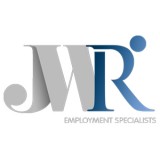 Extrusion Supervisor
JWR Recruitment Specialists
Roscommon
JWR Employment Specialists are recruiting an Extrusion Supervisor to join a market leader in Industrial Precision Solutions and Advanced Technology, based in Co. Roscommon.
Our client designs, engineers and manufactures complex devices and components with applications in wound healing, surgical and minimally invasive, fluid management, pulmonology and interventional and structural heart. Their pioneering Advanced Polymers team was the first to manufacture and supply medical balloons to the medical device industry. They work with doctors, start-ups and large medical companies around the world at any point in the product lifecycle, from concept to launch and beyond.
We are looking for an enthusiastic and driven Extrusion Supervisor for our client's Medical facility in Boyle, Ireland.
Job Summary
As a leader of your extrusion team, you will be one of a team of 3 supervisors working 3 shift rotations. You will lead a team of app. 18 team members existing made up of extrusion technicians, process assurance operators and technical process assurance operators.
Principal Duties and Responsibilities:
Deliver on the key performance metrics and strategic objectives for the relevant production area
Manage resources to deliver on the production, inspection and shipping schedules which effectively achieves output, sales, and customer service targets
Ensure all aspects of work order packages and documentation are accurately completed in a timely and accurate manner as specified in the quality system to meet customer commit dates
Maintain effective open communication within the team and foster cross- functional relationships
Build a motivated, competent and results focused extrusion team and work with all other departments to develop, train and up skill the team
Promote a positive approach to Quality amongst employees, while fostering an approach to Continuous improvement /6 Sigma practices
Facilitate investigation, trouble shooting and reporting on system failures, product defects and customer complaints
Identify areas for improvement and lead improvement initiatives
Ensure your team complete all products manufactured to meet the specifications, performance & quality criteria of end users, customers, regulatory authorities, and the company
Ensure your team maintain work areas, equipment and supplies in a manner which conforms to the requirements of the quality system, 6S, GMP
Manage and ensure compliance to quality and safety systems within the manufacturing department
Actively promote, lead, and participate in work centre improvement groups and project teams, to improve quality, reduce costs, eliminate waste and improve working methods
Manage performance of direct reports and ensure actions, improvements and decisions emanating from these reviews are carried out in a timely manner
Work in conjunction with technical engineering and quality departments in managing resources to support technical trials/new product/new technology introduction
Supervisory Role:
Manage performance of my team in achieving all K.P.I
Maintain the area to very high standards for both GMP and 6S
Manage the Training & Development of individual team members to maximise effectiveness in that role
Maintain effective and open communications within the team and across shifts, in order to develop and maintain good working relationships and a "1 Team approach" within the Extrusion department
Work closely with maintenance and Engineering teams to develop and implement permanent fixes to prevent issues from reoccurring
Manage the daily Extrusion operations review meetings and coordinate departmental updates to move this meeting forward.
Implement an action register as an output of the daily meeting and hold people accountable for timelines and delivery of agreed actions
Coordinate the daily toolroom review meeting (15 mins)
Manage and update the KPI's for the extrusion area and keep team up to speed and connected with performance against these set targets
Person Specification:
A science/technical or primary degree or equivalent in Polymer, manufacturing or mechanical engineering would be advantageous
A specialist course in production supervision or human resource management is preferable
S/he should have a minimum of 3 years' experience, preferably with at least 1 year in a manufacturing environment in a supervisory role. Medical device or diagnostics manufacturing experience would be an advantage
Practical level-headed individual, who is prepared to actively participate as an active member of the production management team
Six sigma process experience of fostering a culture of pro-activity and problem resolution
Must have a good working knowledge of production and quality system requirements in the health care industry
Self-starter with good motivational, inter-personal and communication skills
S/he needs strong communication and influencing skills and be a decision –maker
Ability to effectively manage a simultaneous range of diverse activities
Practical level-headed individual with strong technical ability
Rational thinker that can improvise should the need arise
The position will require working a rotating 3 shift cycle shift