< Back to results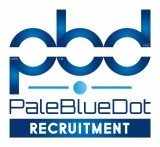 Extrusion Technician
Pale Blue Dot® Recruitment
Leitrim
Full Time

On site

Mid-Senior Level
The Role
Our Client, a leading Medical Device company in Leitrim, is looking for an Extrusion Technician to join their team.
Job Responsibilities include but are not limited to the following:
Clean down and set up extrusion lines in adherence of line cleaning procedures and process set up in Work Orders and Work Instructions.
Dry materials, as required, and load to hoppers. Carry out moisture checks as required.
Size tubing to meet customers and company's dimensional, functional and visual specifications.
Ensure First Article inspections are completed.
Monitor production and adjust extrusion parameters within acceptable ranges to optimise tubing quality ensuring tubing is run as close to nominal as possible unless instructed otherwise.
Complete documentation or ensure documentation is completed including process parameter monitoring and in process inspection.
Shut down extruders at the completion of run, finalise and sign documentation and ensure tubing is packaged and labelled correctly.
Develop process, either on own or with Process Engineers for new tubes. For simple, similar tubing with known materials, the extrusion technician can develop the process on their own. For more complex tubes or materials assist Process Engineers to develop process.
Ensure that all production and processes are run as cost effectively as possible.
Minimise set up and sizing times, waste of resins, defect tubing etc.
Minimise process variability and ensure that tubing is run at nominal as far as practical unless otherwise instructed.
Maximise run speeds within parameter and process stability constraints.
Maintain excellent housekeeping, GMP and GDP.
Ensure complete and accurate communication especially in regard to information on production runs and transfer of information to other shifts / staff.
Comply with company's operating standards as outlined in Company Handbook.
Assist in developing excellent customer relations especially during Customer visits and audits.
Assist the company to achieve the Company goals especially with regard to delivery on time, quality and compliance.
Adhere to Plant Safety requirements and Health & Safety requirements relating to your work, assuming responsibility for those aspects of the OH&S System over which you have control to ensure the health and safety of yourself and others.
Be aware of the potential environmental impacts associated with your work and the implications of non-conformance.
Contribute to enhanced energy performance by conservation of energy where possible (Lighting, Equipment, Air Conditioning etc).
Contribute to the continual improvement activities of the OH&S, Environmental and Energy Management systems through participation, providing feedback/ suggestions for improvement and by reporting accidents, dangerous occurrence, near miss/ illness, good catch and environmental incidents in a timely manner.
Participate and assist with customer complaint investigations and resolution, CAPA programmes, NCMR containment's and corrective actions.
Assist with Other product and process non-conformance activities, training programmes, internal and external Audits (Quality, H&S, Environmental, etc.)
Requirements
Experience and knowledge of the medical device environment including Clean room manufacture, validations, process controls, etc.
Ideally Certification in Polymer Science or Mechanical Engineering.
Ideally Experience in extrusion of medical tubing including multi-lumen, co-extrusions, thin wall tubing, tight tolerance tubing, etc.
Note: By applying for this position, you may also be considered by Pale Blue Dot® Recruitment for other or future related vacancies.
Pale Blue Dot® Recruitment
"The Resource for the MedTech Workforce"