< Back to results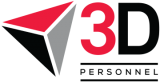 Field Based Industrial Electrician
Field Based Industrial Electrician
Ref. VAC-12637
Co. Donegal
Perm. Full-time Hours
Competitive Salary
Our client is a family owned business with over 20 years' experience in Equipment Manufacturing across Ireland and U.K.
Due to continued growth, a new positon now exists in their headquarters in Co Donegal.
Job Purpose:
The position involves supporting our service department in electrical maintenance and repairs, it will entail working with motors, inverters, contactors and PLC's.
Providing diagnostic repairs to machinery as well as electrical/mechanical engineering.
The candidate shall assist our existing service team with the mobilisations and maintenance, however specialising in all things electrical.
Key Requirements
Experience at a similar level in a like for like role is required.
Experience working with heavy plant is an advantage whilst capability to read and understand schematics is essential. The successful candidate must be capable of working at heights and the flexibility of travelling throughout Ireland.
While based from Donegal, opportunities may arise for travel to the UK and internationally for training purposes.
How to Apply:
Please send your full and up to date CV along with a cover note or email to David/Robert in our Multi-Sector team in order to apply for this role.
For a full list of jobs we currently have available please, visit our website.
3D Personnel is operating as an Employment Agency and Business.
Equality is at the forefront of our operation and we provide equality of opportunity to everyone.
You can review our Privacy Policy on the home page of our website.