< Back to results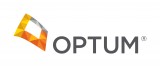 Financial Consultant
Full Time

Mid-Senior Level
We're creating opportunities in every corner of the health care marketplace to improve lives while we're building careers. At UnitedHealth Group, we support you with the latest tools, advanced training and the combined strength of high caliber co-workers who share your passion, your energy and your commitment to quality. Join us and start doing your life's best work.SM
Maintain general ledger accounts and related activities for the production of financial statements and reports. Performs account reconciliations and analyses, prepares journal entries and reviews accounting classifications, in accordance with generally-accepted accounting principles, both US GAAP and Local GAAP. Analyzes and prepares financial statements, including balance sheets and statements of financial position. Involved in the monthly/quarterly "close" process. Prepares documentation in support of external and internal audits.
Primary Responsibilities
Anticipates customer needs and proactively develops solutions to meet them.
Serves as a key resource on complex and/or critical issues.
Solves complex problems and develops innovative solutions.
Performs complex conceptual analyses.
Reviews work performed by others and provides recommendations for improvement.
Authorizes deviations from standards.
May lead functional or segment teams or projects.
Provides explanations and information to others on the most complex issues.
Motivates and inspires other team members.
Create, document, review and approve journal entries (e.g., journal upload, general ledger queries).
Prepare, review and approve account reconciliations.
Allocate expenses among businesses and legal entities.
Create and record various intercompany transactions/charge allocations/ Issue Invoices and settlement.
Perform month-end analytics.
Maintain internal controls.
Support the financial close process.
Understanding of intercompany relationships and organizational structures needed to record inter/intracompany transactions and allocations.
Prepare, review and approve financial statements and internal/external disclosures and audits.
Perform financial statement variance analysis and explanation (period-over-period actuals and variance vs budget/forecast).
Define, develop and improve business and accounting processes.
Create and submit internal analyses and reporting to management.
 Required Qualifications
Big 4 Trained Chartered Accountant
Professional  Accounting Qualification (FCA, ACA, ACCA, CIMA or equivalent)
Bachelor's degree in Accounting/Finance related subject or equivalent
Experience in forecasting and reporting
Preferred Qualifications
Established accounting experience within a multinational organizational environment
Proven experience with capitalization of internal labour and internal capital management processes
Proven experience with multicurrency accounting
Experience with Peoplesoft or other large accounting system
Fully proficient in MS Excel and MS Powerpoint
Experience with timesheet management systems
Experience with preparation of Cost Benefit Analysis
Excellent attention to detail
Careers with Optum. Here's the idea. We built an entire organization around one giant objective; make the health system work better for everyone. So when it comes to how we use the world's large accumulation of health-related information, or guide health and lifestyle choices or manage pharmacy benefits for millions, our first goal is to leap beyond the status quo and uncover new ways to serve. Optum, part of the UnitedHealth Group family of businesses, brings together some of the greatest minds and most advanced ideas on where health care has to go in order to reach its fullest potential. For you, that means working on high performance teams against sophisticated challenges that matter. Optum, incredible ideas in one incredible company and a singular opportunity to do your life's best work.SM
Please note you must currently be eligible to work and remain indefinitely without any restrictions in the country to which you are making an application. Proof will be required to support your application.
Diversity creates a healthier atmosphere: UnitedHealth Group is an Equal Employment Opportunity/Affirmative Action employer and all qualified applicants will receive consideration for employment without regard to race, color, religion, sex, age, national origin, protected veteran status, disability status, sexual orientation, gender identity or expression, marital status, genetic information, or any other characteristic protected by law.