< Back to results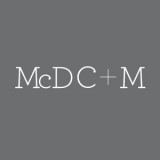 Financial Controller / Office Manager – Sligo
McDermott Creed & Martyn Solicitors
Sligo
The role is pivotal within the company, with responsibility for the financial reporting, company accounts, and profitability. The role also encompasses development, implementation and maintenance of office systems, procedures and resources – supervising the team to achieve these goals.
The role will be based in our Sligo office.
Reporting to:  The Partners
Responsibilities include:
· Preparing financial reports, budgets, cost reports and financial forecasts on a regular basis.
· Complete oversight of the firms finances to allow for development and implementation of processes to increase profitability
·  Manage (in conjunction with other team members) the outstanding debts, contacting clients to pursue debts and where required initiate proceedings to ensure outstanding debts are bought to a satisfactory conclusion.
· Maintain Office efficiency by planning and implementing office systems.
· Keep management informed by reviewing and analysing special reports; summarizing information; identifying trends.
· Supervise, co-ordinate and work with the other members of the administrative team to achieve various project deliveries
Experience and Requirements:
– Qualified Accountant or Accounting Technician
– Minimum 3 years' experience in a similar role.
– Skilled at the analysis of issues/problems, with the ability to summarise data, and present potential solutions.
– Self-motivated with the ability to deliver results under own initiative.
– Resilient and flexible, with the ability to cope with a change in a fast-paced environment.
– Ability to work well as part of a team, and be able to build effective relationships across the business.
Key skills:
– Information gathering, analysis and reporting
– Flexible with a positive attitude to change.
– Organisational and commercial awareness – Understands linkages affecting all areas.
– Excellent organisational and time management skills
– Results-orientated
– Strong team player with ability to interact with clients and colleagues at all levels.
– Promotes teamwork – Proactively fosters team working.
– Responsibility for action – Actively takes responsibility for own and delegated actions.
– Shows and pro-actively encourages an attention to detail mentality.
– Communication skills – Listens responsively and can give information effectively, is open and receptive to others.