< Back to results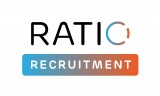 Financial Director
Ratio Recruitment Ireland
Roscommon
Full Time

Mid-Senior Level

Salary: DOE
Our client is currently recruiting for a Financial Director to drive their financial planning based in Roscommon.
Job Description:
·         Ensure cash flow is appropriate for the companies' operations and working closely with the MD in the ongoing development of the business.
·         Supervise all finance personnel
·         Monitoring cash flow and financial transactions and financial performance of the business and report to the management team.
·         Implementing internal audit programs
·         Work collaboratively in the preparation of annual budgets
·         Forecast monthly, quarterly and annual results, conduct risk management
·         Conduct profit and cost analyses
·         Ensure all accounting activities and internal audits comply with financial regulations
·         Recommend cost-reducing solutions
·         Contracts and margin management
·         Retaining constant awareness of the companies' financial position
·         Systems and process improvement
·         Managing external relationships with Banks, insurance brokers, auditors
·         Prepare reliable current and forecasting reports
·         Preform risk management by analysing the companies' liabilities and investments
Requirements:
·         4+ years' experience working as a Financial Director or Head of Finance or relevant experience in a similar role.
·         Previous experience working in the construction sector would be ideal
·         Recognised accounting qualification
·         Degree in Accounting, Finance or relevant qualification
·         Ideal candidate must be well versed in all aspects of financial management.
·         Hands on experience with budgeting and risk management
·         Excellent leadership skills and manage the Accounts team
·         Solid knowledge of financial analysis and forecasting
·         Excellent IT Skills in particular in Excel, Sage