< Back to results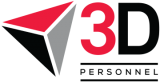 Forester/Forestry Manager
Forester/Forestry Manager
REF: VAC-12623
County Donegal
Competitive Remuneration/Package Commensurate with Experience
Permanent Role
Be a part of a dynamic business in the agriculture and renewable energy sector who currently require an experienced Forester to manage their forests and woodlands.
We are looking for someone highly proficient and organised and can prioritise tasks and manage your own workload. You need to be flexible in your working approach and pride yourself as being approachable, proactive, ambitious and creative.
Description of the role:
The Forester/Forestry Manager will maintain and manage the company's Forests.
Responsible for carrying out safe and sustainable management of areas used for timber production, and natural preservation.
Provide valuations on timber, trees and land and how the company can add value to the business.
Liaising with management, timber merchants, contractors, customers and the general public.
You need to be able to work autonomously as well as part of a team.
Main Duties
*Work to preserve and protect forests and woodlands.
*Grant Applications, Felling, Licences & Ecological Surveys
*Tree Safety Inspections.
*Timber Harvesting and Marketing.
*Woodland design, planting and maintenance.
*Aerial Drone Images.
*Woodland management plans and digital mapping.
*Planning, managing budgets, and leading conservation projects.
*Carrying out general maintenance work.
*Arranging for contract work (e.g. planting and harvesting) to be undertaken.
*Correspond with local authorities and professional bodies to advise on matters concerning land use, and the balance of economic and environmental priorities.
*Carry out arboriculture method statements and impact assessments, pest and disease identification and management proposals.
Other Requirements
Full Clean Driving Licence
In return, you will benefit from a competitive remuneration package and development opportunities within a  nationally recognised company with exceptional professional growth potential.
How to Apply:
Please send your full and up to date CV along with a cover note or email to David/Robert in our Multi-Sector team in order to apply for this role.
For a full list of jobs we currently have available please, visit our website.
3D Personnel is operating as an Employment Agency and Business.
Equality is at the forefront of our operation and we provide equality of opportunity to everyone.
You can review our Privacy Policy on the home page of our website.