< Back to results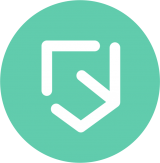 Clubforce has transformed the way sports clubs are managed. We provide the market leading club management platform, used by teams worldwide to unify their membership, to take the pain from admin and to drive fundraising forward. Clubforce technology allows volunteers, parents and players to work together more effectively and receive information at the right time so every member can participate to their best.
The Clubforce development team is seeking an experienced and ambitious Front-end  developer to join our growing team. We are agile in a collaborative work environment and we operate without the typical internal delays or red tape you may find in larger organisations. This allows us to make decisions quickly and harness our fail-fast, continuous improvement mindsets.

What You'll Do
At Clubforce, the Front-end Developer will:
Collaborate in the design, development, testing and maintenance of our software products
Liaise with design team and translation of the UX wireframes/mock-ups into live code to deliver smooth and intuitive UX experience for our users
Work with product owners and internal stakeholders to address technical & design requirements to provide solutions
Bridge the gap between design and technical implementation defining how the application looks and performs
Improve and optimize our website for maximum speed and scalability
Document and record tasks and activities through Confluence, Jira, Figma and other support tools
What We're Looking For
Clubforce has a positive, diverse, and supportive culture—we look for people who are curious, inventive, and strive to continuously improve our technology. On our team we aim to work smart, be humble, learn every day and above all collaborate.
We are looking for a strong front-end developer to help drive our products forward with exposure to the latest frameworks and best practices. If you have full stack ability with API experience fantastic!
Traits
Passionate in their work and wanting to excel
Excellent time management
The ability to be autonomous
Eager to learn more and share knowledge especially
Always shows a positive attitude
Comfortable working from home or in the office
Experience
Degree in Engineering, Computer Science, Software Development, related field or relevant work experience.
Required Skills 
Good troubleshooting skills
Excellent communication and collaboration skills
Able to plan, design, implement, test and deploy
Able to interact in multi functional Scrum teams in an agile environment
Minimum Requirements: 
Deep understanding of Javascript/Typescript, HTML & CSS/SCSS and graphic optimisation
Strong experienced with Angular 10+
Experienced with Object Oriented Programming
Experienced with GIT
Experienced with Responsive Web App and mobile first approach
Strong knowledge and ability to write complete unit tests with TDD techniques
Good understanding of client and server side rendering
Understanding of page performance importance and related techniques
Good understanding of software engineering concepts such as: common data structures and algorithms, design patterns, database concepts, REST services, etc.
Good understanding of cross-browser compatibility issues
Strong problem solving and analytical skills
Nice to have:
Familiar with E2E Testing / Protractor / Cypress
Experience with PWA
Exposure to NgRx (Redux-pattern) or other state management libraries
Familiar with CI/CD
Familiar with Material Design
Exposure to Docker to run apps in containers
Familiar with web security, SEO and accessibility
Familiar with NativeScript and mobile apps
Familiar with Figma
Familiar with BDD & Behat