< Back to results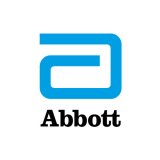 PURPOSE OF THE JOB
Perform a variety of accounting activities in accordance with accounting principles and standards to control the organization's financial resources and ensure that it complies with all relevant regulations, laws, and reporting requirements.
MAJOR RESPONSIBILITIES
Reconcile accounts, post journal entries, and maintain a complete and accurate general ledger in accordance with accounting principles and reporting schedules so that the organization has a full and accurate statement of its financial position.
Collect, compile, verify, and analyze financial information and prepare financial reports and accounting statements so that senior management has accurate and timely information for making financial decisions.
These reports may include profit and loss statements, balance sheets, depreciation statements, cash flow, debtor and creditor lists, repayment schedules, regulatory reports and filings.
Provide technical accounting advice within area of expertise to functional or operational areas managers to help them develop revenue and expense budgets, understand financial reports, and manage their financial responsibilities.
EDUCATION AND QUALIFICATIONS
Associates Degree (± 13 years)
Minimum 1 year experience is required
Connect with us at www.abbott.com, on LinkedIn atwww.linkedin.com/company/abbott-/ , on Facebook at www.facebook.com/Abbott and on Twitter @AbbottNews and @AbbottGlobal.
JOB FAMILY:
Accounting & Reporting
DIVISION:
ADC Diabetes Care
LOCATION:
Ireland > Sligo : Embankment
ADDITIONAL LOCATIONS:
WORK SHIFT:
Standard
TRAVEL:
Yes, 15 % of the Time
MEDICAL SURVEILLANCE:
Not Applicable
SIGNIFICANT WORK ACTIVITIES:
Not Applicable