< Back to results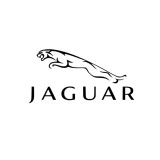 Scrum Master – Test Framework
Full Time

Salary: 45,000-60,000
In this role you will join a Test and Validation Engineering team that requires Agile and Scrum practices to be driven forward, you will galvanise and mentor the team, mobilising the team towards a common goal. You will need to do this by setting clear and realistic expectations, enabled by coaching the product owners to develop strong relationships with their key stakeholders.
You will lead scrum ceremonies, conduct daily stand ups and meet with testers to discuss progress and identify any blockers in the process, determining the appropriate course of action to resolve accordingly. Working with the scrum teams you will coach them to collaborate effectively and efficiently organise their work to ensure that projects run smoothly, continuously partnering with the product owner to provide a vision to the team that successfully describes the direction that the product or service is heading.
WHAT YOU'LL NEED
To be successful in this role you will need to be knowledgeable in Agile principles and practices and advocate the methodology with an ability to influence and coach, taking ownership of processes, being capable of facilitating concise and engaging stand ups and ceremonies.
Coming from a software testing background with demonstrable testing experience would be advantageous and you will have successfully worked in a Scrum Master position. Furthermore having test automation knowledge and experience with test automotive frameworks would be beneficial, ideally those that are Python based.
With an effective communicative style you will be able to execute conflict resolution and will have experience using JIRA software. Collaborating throughout a diverse organisation you will need to be able to communicate and interact at all levels within a global organisation and have experience working within a high-pressure environment.
SO WHY US?
Bring all this to the home of premium innovation, and you'll find the opportunities to further your career with a world-class team, a discounted car purchase and lease scheme for you and your family, membership of a competitive pension plan and private medical cover. All this and more makes Jaguar Land Rover the perfect place to continue your journey.
Jaguar Land Rover is committed to equal opportunity for all.