< Back to results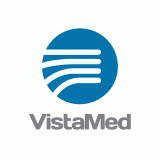 Medical Advice – Associate Engineer
Associate Engineers are assigned to Senior Engineer(s) to complete the following:
Development & maintenance of process & tooling including providing specifications and procedures.
Ensuring that the necessary testing, evaluation & control of equipment measures are in place to monitor & support product quality.
Assisting in the introduction of New Products including:
Developing new processes.
Carrying out process trials and testing.
Compiling engineering and production documentation including Product Drawings, Work Order Packs, BOM's. PFMEA's, RMS's Reports, etc.
Organising Validations including IQ's, OQ's PQ's etc. This could include writing Protocols and Reports.
Design, manufacture/sourcing and development of fixtures, tooling and equipment as required.
Specifying and sourcing of materials.
Specifying extrusions.
Customer liaison.
Problem solving and troubleshooting on Non-conforming materials, customer complaints and incapable processes.
Participation in Lean GROWTTH and other cost saving activities.
Training of Technicians and Operators as required.
Participation in the development of plant lay-outs, material travel & handling & over-all work plan in order to provide effective synchronous manufacturing.
Participation in Corrective and Preventative Action programmes.
Participation in the Internal Quality Audit Programme & Vendor Audit Programme.
Note: All tasks to be carried out in accordance to Regulatory Standards (ISO13485, etc), VistaMed's Quality Procedures and standards (Employee handbook, Health & Safety, Environmental, etc).