< Back to results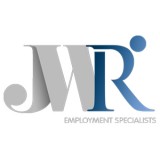 Head of Group – HSE
JWR Recruitment Specialists
Sligo
JWR Employment Specialists are working with a leading global manufacturing company located in Sligo to recruit a Head of Group – HSE Lead.
This role is for:
An experienced HSE leader with a proven track record of building and driving a global HSE strategy to align with strategic objectives, preferably with manufacturing industry experience.
An excellent communicator and strong team player, able to adopt a hands-on approach with internal stakeholders and external contacts.
Key responsibilities and objectives:
Build, customize and develop global Health, Safety and Environment (HSE) organization
Functional responsibility for local HSE representatives globally
Responsible for implementing and advising HSE policies, procedures & systems to ensure compliance with all applicable regulations
Drive HSE culture group-wide to establish and sustain "Safety First" mentality
Provide monthly accident and ignition statistics and all other relevant KPIs
Implement and develop global HSE certification in accordance to ISO 45001:2018
Work closely with local Operations and Quality leaders • Practice and ensure active exchange of best practice between all plants
Review all plants with respect to HSE requirements and provide audit support if needed
Monitor and plot HSE incidents including analyzing and defining of proper measures
Train local HSE representatives on all HSE matters adhering to both legal and best practice
Define and develop group standard operation procedures for all relevant tasks and processes
Monitor and review site specific improvement projects and initiatives
Ensure compliance with local statutory regulations and global requirements
Personal Attributes:
Establishes credibility and builds confidence and trust quickly
Highly developed intercultural competencies
Team player with a high degree of interoperability
Affinity with technical products
Initiative taker and strong self-starter
Ability of bridging conflicting interests of concerned parties
Tenacity to overcome issues and resolve problems and drive projects on time
Competencies:
Available to support a high level of business travel (20-40%) primarily in Europe, North America and with some APAC travels too.
Minimum 5 years of working experience in a similar role within manufacturing organizations, at least with EMEA-wide area of responsibility
Multi-Site experience is necessary.
Bachelor's/Master's degree related to Health & Safety/Environment, Engineering or Operations
Excellent leadership skills while managing remote teams internationally
Good analytical thinking with the ability to spot noncompliance and potential risks
Outstanding communication skills with all levels of the organization and with external contacts
IT literate – Excel, Word, Outlook, and PowerPoint as well as ERP systems, preferably SAP or Oracle-based solutions
Data rational and good numeracy skills
Fluent in English and another European language, both written and spoken