< Back to results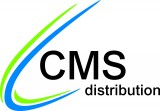 Head of Operations Support
Full Time

Mid-Senior Level
Role Overview
We have an opportunity for a Head of Operations Support to join our growing operation in Kiltimagh, Co. Mayo. As our business scales in the coming years, business operational requirements will continue to evolve. This role has been formed to lead crucial functions within our 'middle office' operations. The role will report to our Group Operations Director and will lead the following teams: Order Processing, Software Ordering, Sales Support, Software Renewals, Customer Services plus potentially other teams. We expect a growing international impact to this role as we grow.
This is a newly created role, and it will be responsible for simplifying, automating and scaling the Business Support functions. This leader will need to hire and develop the team to create a strong performing function with an innovative, growth mindset. The role forms a vital part of the new Group Operations function.
Key Role Responsibilities
Build robust and scalable business support functions to serve the CMS Group growth objectives.
Hire, develop and retain a talented and motivated team of experts to deliver in each core area of responsibility.
Drive continuous improvement across all our business support functions, improving performance while lowering costs.
Create and lead the agenda for increased automation in our business support functions.
Partner with stakeholders across CMS to ensure we create the most effective and efficient support processes in partnership.
Upskill managers and teams to build strong, continually developing and engaged teams that help position the company for continued growth.
Review existing business processes and look at continuous improvement methodologies.
Skills & Abilities
Proven leadership skills with a strong track record in hiring, developing and retaining talented teams.
Experience in business process analysis and development, preferably gained at a similar business.
A successful communicator with the ability to influence senior business stakeholders and to lead teams successfully on a change journey, as required.
Proven business skills with an ability to see the 'complete picture' and understand how business processes connect across functions.
Forward thinking and able to challenge the status quo, implementing measures and processes that will add value.
Familiarity with all business functions including HR, finance, customer service and logistics.
Experienced in delivering and managing change.
Please send your CV to careers@cmsdistribution.com with subject line: Head of Operations Support.