< Back to results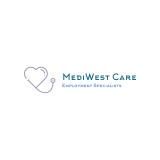 Health Care Assistants
MediWest Care Employment Specialists
Galway
Mediwest care are recruiting Health Care Assistants for a patient friendly retirement village in Portumna, Co.Galway.
Candidates must be committed to their role and be able to communicate effectively with residents and colleagues.
Preference will be given to candidates with relevant experience/qualifications but recognition will be given to those that are currently undergoing a course of study or those that have experience of working in a care environment.
The experience of candidates that may have cared for elderly relatives will also be recognised.
A QQI Level 5 in Care for the Older Person and Care Skills is desirable but not essential. Support will be given to successful candidates to obtain the qualification in early course.
Variable shifts apply. Successful candidates will be rostered to work various 6hr and 12hr shifts Mon-Sun. Full time weekly hours are 36/42 hours per week, but candidates may be asked to work additional hours to maintain staffing levels.