< Back to results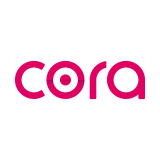 This position has been filled
Are you an ambitious HR professional looking for great career progression opportunities in a fast-growing global tech company? Are you someone who wants to make a difference and contribute to the performance of our business and its people by providing excellent HR support services?
Join the Cora Systems team where, as HR Generalist, you will play a critical role in helping our business to develop and deliver best in class HR services. It is an exciting new role within our HR team where you will have the opportunity to bring your own personality and talent to bear in supporting the 100+ talented individuals that make up the Cora team here in Ireland, the UK, and the US.
Job Type: Full-Time, Permanent
Qualifications: BA in Human Resources or related
Location: Remote within Ireland, and occasionally at our HQ in Carrick on Shannon, Co. Leitrim
Experience: 3+ years
Responsibilities:
Developing and supporting the recruitment and selection process
Creating onboarding plans and educating newly hired employees on HR policies, internal procedures, and regulations
Maintaining physical and digital files for employees and their documents, benefits, and attendance records
Creating employee engagement plans and helping Cora to maintain and develop our unique culture
Coordinating the employee performance process and appraising pay scales accordingly
Developing and maintaining a competency framework
Coordinating learning and development across the business
Policy development and documentation
Administration of employee benefits
Developing the HR systems
Running the company's wellness programme
Developing Cora's employer brand as a source of competitive advantage
Additional HR duties as the company evolves and grows
Key Skills and Attributes:
BA in Human Resources or related (essential)
3+ years of experience as an HR generalist/coordinator (essential)
Excellent verbal and written communication skills
Advanced computer skills, including data entry, data processing, communication tools, and payroll and human resources software
Problem-solving skills and resourceful thinking
Strong empathy and interpersonal skills
Detail-oriented with excellent organizational skills
Meticulous attention to detail and analytically driven
Benefits
You will be rewarded with a competitive salary.
We offer flexible working, life insurance, and pension.
We have progressive learning and development policies and support employees in this area.
We encourage team events, run wellness initiatives, and are committed to our local community and local charities.
Opportunities to travel (when possible) are available for those interested in seeing more of the world while also working to deliver for our clients.
How to Apply
Please send your CV and a few words about why this role interests you to careers@corasystems.com. Applicants must be eligible to live and work in Ireland. If you have any questions about the role, feel free to contact us at the email address above, or on our social channels.
Note: Cora Systems do not require the assistance of third-party recruitment agencies at this time.
Learn more about Cora
Our story, your potential
Founded in Ireland in 1999 Cora is now a worldwide leader in providing enterprise project and portfolio management (PPM) solutions to global organizations and government agencies. We partner with these enterprises to supercharge their journey from strategy to execution through our pivotal PPM solutions.
Our culture
Our culture is centered around our clients – and establishing a deep understanding of their business challenges to invent solutions to meet their needs. We love solving problems and have been nurturing a relentlessly curious, people-centric business since our inception. We're passionate about designing enterprise portfolio solutions that are built to deliver exceptional results for our clients.
Our values
We put our customers front and center. We take ownership and we take personal initiative to bring about positive results. We grow and develop ourselves and our colleagues. We have a positive and can-do attitude. We are ambitious with contagious energy and a collaborative spirit. We treat everybody with respect, always. We are curious, we step off the path, defy convention, and act, unlike others.
Our people, our passion
We have a dynamic and driven team that has a passion for client success. We have and continue to build a world-class team around the globe.
If you feel that you have what it takes to be part of the Cora team, please send your CV and a few words about why this role interests you to careers@corasystems.com