< Back to results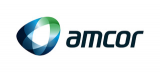 HR Generalist
Amcor Flexibles Ltd, Sligo
Sligo
Position Job Title:             HR Generalist
Contract Type:                  Maternity Cover Contract
Job Purpose
The HR Generalist plans, organises and directs the administration of human resources policies, procedures and programs regarding recruitment, compensation and benefits, training and development and employee relations necessary to carry out company and plant objectives.
The HR Generalist implements and monitors the implementation of legal and regulatory obligations relating to its areas of activity and ensure full compliance with all laws and national wide agreement. The HR Generalist provides guidance to Plant Manager, functional managers and team leads in the interpretation and application of established human resources policies to create a climate of trust and open communication.
Principal Accountabilities
·       Manage & complete human resources administration, processes and policies and provide professional HR practices for AF Sligo including contract, transfer, promotion, disciplinary actions and terminations.
·       Actively manage the recruitment and selection for positions at AF Sligo, aligned with the recruitment policy and talent acquisition tools and processes of Amcor AFEMEA.
·       Counsel or provide assistance to co-workers regarding inquiries related to HR policies, procedures and programs.
·       Build and maintain positive relationships with plant management team and partner with all departments to provide guidance in driving business strategies and support change initiatives.
·       Support plant management team and people managers/team leads with their day-to-day HR agenda.
Review and check policies and practices for compliance with laws and regulations governing employment laws. Ensure compliance with all Amcor policies at the plant.
Administer performance review process and related increases.  Review and maintain plant scorecard metrics and communication process (departmental & individual).
·       Administration of the employee benefits program to include health and welfare, insurance and pension programs.
Participate in Amcor Flexibles HR projects and plant projects and initiatives
·       Manage co-worker communications in accordance with the requirements of AFEMEA communications policies and strategy.
Formal Qualifications and Experience
·       University degree, preferably in HR Management
·       Minimum of 5+ years of experience in HR
·       Previous experience of HR in a manufacturing environment
·       Good working knowledge of employment law and industrial relations practices
Specific Skills and Abilities
·       Strong communication and interpersonal skills
·       Creativity and business acumen
·       Visible and approachable as a person
·       Good HR systems experience
·       Ability to deal with difficult situations while maintaining composure, using good judgment and fairness at all levels of the organisation
·       "Hands-on – can do" mentality and result driven attitude. Able to manage multiple tasks at the same time and to recognise and establish priorities