< Back to results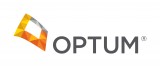 Information Security Engineer
Full Time

Mid-Senior Level
Optum, the fast growing part of UnitedHealth Group, is a leading information and technology-enabled health services business. Our teams are dedicated to modernizing the health care system and improving the lives of people and communities.
Serving virtually every dimension of the health system, we work with a diverse set of clients across 150 countries – from those who diagnose and treat patients to those who pay for care, deliver health services, and those who supply the cures. Optum maintains operations across North America, South America, Europe, Asia Pacific and the Middle East. Our innovative partnerships provide technology and tools that enable unprecedented collaboration and efficiency. As a result, we can tap into valuable health care data to uncover insights and develop strategies for better care at lower costs.
About the role:
As an Information Security Engineer, you will be apart of a team that is responsible for putting together secure patterns and documentation for the business. Our aim is to eventually build a successful security assessment with a product using patterns supplied to them.
Primary Responsibilities
Participate as a member of the team in governance & information security processes of the organization's architecture, telecommunications, networks, server/computing, software design/development, media, end-user computing environment
Ability to assess and communicate security risks associated with technology-related investments and purchases
Accountable for seeing that collaboration security engineering team delivers on business capability commitments
Drive & foster an environment for innovation, automation, and quality
Ensure IT Security best practices are established & followed
Partner with business and capability/product teams to make product decisions and prioritize the security collaboration roadmap
Collaborate across technology and business teams on key strategic security integrations and security deliverables
You will be rewarded and recognized for your performance in an environment that will challenge you and give you clear direction on what it takes to succeed in your role, as well as providing development for other roles you may be interested in.
Required Qualifications:
Extensive experience Collaboration Services Subject Matter Expert (SME)
Extensive agile experience
Experience working directly with business and technology leaders
Experience in a Security Engineering/Architecture or Software Engineering/Architectural role
Experience with Sharepoint/ Sharepoint Online
Experience with Identity & Access Management (Ping, Pingfed, Active Directory, Azure Active Directory)
Preferred Qualifications:
DevOps/DevSecOps Engineering experience
UHG's Secure Platform
Experience with ServiceNow
Experience with Powershell
Hands of experience using Python
Ability to navigate HTML, HTML/5
A proven track record of use of Networking Concepts
Good use of Firewall Concepts
Experience with Javascript
Careers with Optum. Here's the idea. We built an entire organization around one giant objective; make the health system work better for everyone. So when it comes to how we use the world's large accumulation of health-related information, or guide health and lifestyle choices or manage pharmacy benefits for millions, our first goal is to leap beyond the status quo and uncover new ways to serve. Optum, part of the UnitedHealth Group family of businesses, brings together some of the greatest minds and most advanced ideas on where health care has to go in order to reach its fullest potential. For you, that means working on high performance teams against sophisticated challenges that matter. Optum, incredible ideas in one incredible company and a singular opportunity to do your life's best work.SM
Diversity creates a healthier atmosphere: UnitedHealth Group is an Equal Employment Opportunity/Affirmative Action employer and all qualified applicants will receive consideration for employment without regard to race, color, religion, sex, age, national origin, protected veteran status, disability status, sexual orientation, gender identity or expression, marital status, genetic information, or any other characteristic protected by law.