< Back to results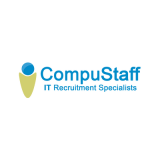 Inside Sales Support Engineer
Join this fast-growing, ambitious, highly successful, and multi-award-winning software security company based in Galway.
In this customer-facing role, you will provide technical expertise to support, integrate and deploy solutions. As a technical point of contact and a reliable, dependable advisor for our customers, you will be passionate about creating solutions and overcoming technical obstacles to meet customer needs. You are an excellent communicator with the ability to ask the right questions to gather the required information and to work closely with Sales and Technical teams
Responsibilities – What will I be working on?
· Provide Infrastructure/cloud Services solutions & Managed Services Solutions to our customers.
· Ownership or support on creation of deliverables (Low-Level Design, Acceptance Test Plan, Migration scenario)
· Liaise directly with our customers to obtain all relevant technical information for successful design and project delivery
· Provide product training to customers
· Support remote migration for complex solutions/environments
· Position and deliver consulting work to a partner or end-customer, especially when it facilitates the progression towards, or closure of, a deeper partner relationship or a significant end-customer contract.
· Manage multiple active migrations and integrations
· Assist our Account Managers with responses to RFPs/RFIs, prepare end-to-end technical and commercial solutions including various Technical & commercial modeling customized to customer requirements aligned to the product offering
· Work closely with Sales, and Technical teams and provide all backend support required in creating solutions
Ideally 4 years related work experience in customer-facing technical roles
· Good understanding of TCP/IP and protocols, specifically SMTP, DNS and HTTP/S
· Some exposure to new-age technologies like Cloud, SDN, VDI, Cloud Services
· Understanding of project management methodologies and the project life cycle
· Technical writing skills with high proficiency in messaging practices, MS Word, MS Excel, and MS PowerPoint
· Experience in a technical network & security troubleshooting, installation & support
· Knowledge of Networking & Security
It would be advantageous to have the following technical knowledge:
· Linux/UNIX operating systems including shell scripting and job scheduling Virtualization technologies (VMware, Hyper-V, Xen, etc) and Cloud computing (AWS)
· HTML, CSS, and PHP · SQL Databases · LDAP