< Back to results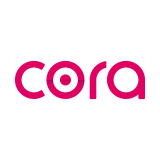 Project Manager
Full Time

Mid-Senior Level
Are you an experienced Project Manager with SaaS implementation experience  looking for career progression opportunities in a fast-growing, global tech company? 
Cora is seeking an experienced Project Manager with SaaS implementation to join our successful professional services delivery team. It offers an exciting opportunity to work within a high-performing team and working on your own initiative whilst delivering the highest standard of service to clients and the project team.
Specific responsibilities include client & internal team management, SaaS deployment, developing detailed project plans, ensuring resource availability, allocation, and delivering every project on time within budget and scope. You should be an excellent communicator and comfortable managing multiple tasks. You need to be a team player and have a problem-solving aptitude. Ideally, a commercially aware Project Manager who has managed software projects from initiation to closure.
Job Type: Full-Time, Permanent
Qualifications: A degree in computer science, IT, engineering, or a related field
Location: Remote, within Ireland, with occasional visits to our HQ in Carrick on Shannon, Co. Leitrim
Experience: 3-5 years
Responsibilities include:
Manage all services and delivery related to our client. This will involve the coordination of internal resources and third parties/contractors for the execution and delivery of all approved SaaS implementation work.
Ensure that all projects are delivered on time, within scope, and within budget
Manage all projects within the Cora SaaS implementation approach.
Developing project scopes and objectives, involving all relevant stakeholders and ensuring technical feasibility
Ensure resource availability, allocation, and management of the team.
Develop a detailed project plan to track progress
Use and execute appropriate controls to manage changes in project scope, schedule, and costs
Measure project performance using appropriate systems, tools, and techniques
Report and escalate to your manager and management as required
Manage and foster the relationship with the client and all stakeholders
Perform risk management to minimize project risks
Establish and maintain relationships with third parties/vendors
Required Skills and Experience:
Bachelor's degree in computer science, information technology, engineering, or a related field
Proven working experience as a Project Manager in the information technology sector
Excellent knowledge or hands-on experience in software development and web technologies
Minimum of 3 years working as a Project Manager with SaaS implementation experience
Commercial awareness and an ability to contribute to the financial success of Cora and its customers
Excellent client-facing and internal communication skills
Excellent written and verbal communication skills
Solid organizational skills including attention to detail and multi-tasking skills
Strong working knowledge of Microsoft Office
PMP / PRINCE II certification is desirable
Ability to work with clients onsite
English: Fluent
Occasional travel to customer sites is required.
Benefits
You will be rewarded with a competitive salary.
We offer flexible working, life insurance, and pension.
We have progressive learning and development policies and support employees in this area.
We encourage team events, run wellness initiatives, and are committed to our local community and local charities.
Opportunities to travel (when possible) are available for those interested in seeing more of the world while also working to deliver for our clients.
How to Apply
Please send your CV and a few words about why this role interests you to careers@corasystems.com. Applicants must be eligible to live and work in the UK.
If you have any questions about the role, feel free to contact us at the email address above, or on our social channels.
Note: Cora Systems does not require the assistance of third-party recruitment agencies at this time.
Learn more about Cora
Our story, your potential
Founded in Ireland in 1999 Cora is now a worldwide leader in providing enterprise project and portfolio management (PPM) solutions to global organizations and government agencies. We partner with these enterprises to supercharge their journey from strategy to execution through our pivotal PPM solutions.
Our culture
Our culture is centered around our clients – and establishing a deep understanding of their business challenges to invent solutions to meet their needs. We love solving problems and have been nurturing a relentlessly curious, people-centric business since our inception. We're passionate about designing enterprise portfolio solutions that are built to deliver exceptional results for our clients.
Our values
We put our customers front and center. We take ownership and we take personal initiative to bring about positive results. We grow and develop ourselves and our colleagues. We have a positive and can-do attitude. We are ambitious with contagious energy and a collaborative spirit. We treat everybody with respect, always. We are curious, we step off the path, defy convention, and act, unlike others.
Our people, our passion
We have a dynamic and driven team that has a passion for client success. We have and continue to build a world-class team around the globe.
If you feel that you have what it takes to be part of the Cora team, please send your CV and a few words about why this role interests you to careers@corasystems.com