< Back to results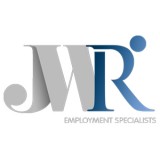 Machine Design Engineer
JWR Recruitment Specialists
Galway
JWR Employment Specialists are recruiting a Machine Design Engineer to join a battery technology company, in Galway, Ireland.
Our Client:
Our client is a battery technology company that is solving one of the greatest challenges of our generation, industrial electrification.  Their talented team is making an impact on a global scale, driven by a shared vision of a fully electric future.
They thrive in a fast-paced, energetic and innovative culture where no two days are the same.
They take on big challenges and appreciate every opportunity to learn along the way.
When you join our client, you join a team with a thirst for innovation and a hunger for the fun that comes from turning an industry on its head.
The company value all cultures and backgrounds and truly believe that diversity drives innovation. They are growing fast, that means you will grow fast and one day you can say you were there at the beginning.
The Role:
Installation of mechatronic devices in accordance with the submitted technical documentation
Improvement of elements after mechanical machining (drilling, milling)
Installation of pneumatic systems, sensors and profile structures
Fitting pneumatic and mechanical components
Mechanical knowledge (actuators, bearings, linear motion systems)
Your Profile:
Technical education: 
5 years' experience in assembling mechatronic devices
Mechanical knowledge ( actuators, bearings, linear motion systems)
Ability to use technical documentation ( paper, copy, computer)
Handling a drill, milling machine, lathe, saw
Self-guided person