< Back to results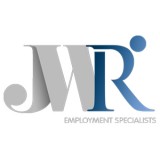 Machine Operators
JWR Recruitment Specialists
Galway
Jobs Description:
JWR Employment Specialists are working with a leading global Manufacturing Company located in Inverin, Galway to recruit temporary Machine Operators.
The role will be working in their busy manufacturing facility in Inverin in Galway operating high volume production machinery. These roles are temporary positions and will include working day and night shifts. Each shift is 10 hours. Overall you will be working 6 days out of 14, every second week off, and working only 12 nights in 8 weeks.
This is an opportunity to get experience working in a renowned manufacturing facility. Experience is not essential for this role as on the job training will be provided.
The responsibilities of the role include:
Operate high volume production machinery.
Adhere to standard operating procedures.
Work to targets on a manual assembly line.
Ensure high quality of product to required standards.
Partake in problem solving to improve the process.
Ensure that the customer requirements are met in a timely matter.
Comply with all environmental health and safety procedures.
Ensure work stations and machines are kept clean.
What we are looking for:
Previous experience as a machine operator is beneficial but not essential.
Able to understand verbal and written English instructions (work instructions).
Ability to effectively communicate in the English language verbally and in writing.
Ability to read and interpret standard Operating procedures and work instructions.
Good work ethic with commitment to work.