< Back to results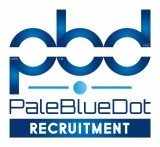 Manufacturing Engineer
Pale Blue Dot® Recruitment
Galway
Full Time

On site

Mid-Senior Level
The Role
Reporting to the Engineering Manager, the Manufacturing Engineer will be responsible for providing engineering support to the Manufacturing department. The successful candidate will be responsible for CI activities and drive the process in line with agreed KPI's. The candidate will liaise with teams to ensure quality and optimization across processes at all stages.
Day to Day Responsibilities 
Health & Safety: Ensure that all Health, Safety and Environmental requirements are fulfilled for the manufacturing process
Quality: Drive Engineering solutions to ensure Right First-Time principles, driving yield improvements, Complaint reductions and supporting the CAPA process
Continuous Improvement: Own the manufacturing process, work with key business stakeholders and operations teams to assess process capabilities, prioritize process improvement opportunities implementing them using Lean and six-sigma tools
Service: Drives a culture of Exceptional Customer Experience (ECE) for both the Internal and External customers, by ensuring that projects and commitments are continually being met or exceeded
New Product Introduction: Supports New Part Introduction in conjunction with the Prototyping / NPD Group
Responsible for managing the overall equipment performance (OEE) through the appropriate use of Lean Manufacturing tools and techniques (TPM etc.)
Ensure equipment preventative maintenance procedures are effective and ensure compliance to preventative maintenance program
Introduction of new equipment; equipment installation validation, process development and validation
Resolve quality and technical issues such that impact on product supply to customers is minimized and support Business Unit CAPAs, NCs, FMEAs and audit prep activities
Develop and manage SOPs/manufacturing standards/operations standard work as required in compliance with change control process
CAPEX management for new and replacement equipment, including investigating in state-of-the-art process technologies and evaluating potential competitive advantage and the cost-benefit of introduction
Maintain high quality / compliance standards in line with Medical Devices manufacturing requirements
Manage external relationships with key technology providers
Manage a variable workload to meet operational requirements
** You may be required to fulfil other duties within the company as required.
Requirements
Level 8 degree in Engineering or equivalent qualification
Minimum of 3 years' experience in a similar role preferred
Medical Device experience desirable
Extensive understanding and knowledge of Lean Manufacturing principles and statistics
Strong operating knowledge of Minitab software desirable
SolidWorks /AutoCAD skills would be a distinct advantage
Dynamic, motivated & flexible approach to work with results-oriented attitude
Excellent communication, planning and organizational skills
Knowledge of ISO & FDA compliance
Note: By applying for this position, you may also be considered by Pale Blue Dot® Recruitment for other or future related vacancies.
Pale Blue Dot®Recruitment
"The Resource for the MedTech Workforce"