< Back to results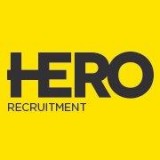 Manufacturing Engineer     
Job Description: 
The Manufacturing Engineer will be responsible for providing engineering support to manufacturing, and the development of existing and new process technologies
Role & Responsibilities:    
To implement appropriate process controls on to GMIL manufacturing processes for robust and repeatable commercial product manufacturing.
Responsible for driving yield, availability and throughput improvement in CER.
To maximise manufacturing process performance through effective implementation of Lean Sigma methodology.
To apply a scientific approach to problem solving, combining analytical and experimental skills to maximise overall equipment effectiveness.
To ensure that all Engineering work and designs are carried out to appropriate GMP, QA/Regulatory Authority standards and Environmental Health and Safety standards.
To support the development of new processes in conjunction with Process/Manufacturing/R&D Engineering ensuring that new processes are stable and capable.
To provide technical support to new product/technology introductions.
To support the development of in-house Subject Matter Experts (SME) across the range of core technologies.
To ensure that non conforming products and processes are evaluated and corrected on assigned projects in accordance with process controls and procedures.
To execute Validation activities as required in conjunction with the validation dept.
To provide direction and guidance to technician team for assigned CER.
Knowledge & Skills Required:  
Excellent working knowledge of Microsoft Office Packages including Word, Access, Excel
Catheter assembly experience a definite advantage.
Excellent Communication (both verbal and written) & interpersonal skills.
Experience with team work and proven ability working with other functional roles.
Excellent understanding of problem solving methodologies is required.
Flexible, highly motivated individual, positive 'can – do' attitude and a proven track record in team leadership.
Demonstrate a practical understanding of lean manufacturing principles and statistics
Some level of people management experience is desirable.
Qualifications and Education Requirements: 
Level 8 Degree in an Engineering discipline or equivalent.
A minimum of 2 years of professional experience in a responsible Manufacturing Engineering/ Process Development role within Medical Device/Healthcare or similar type industry.
Proven Implementation of Lean Manufacturing experience essential.
Six Sigma Green or Black Belt qualification is highly desirable and will have a significant advantage
For further information on this role please contact Tommy McKeown on 086 0100903  / jobs@hero.ie
Check out all our open jobs on our HERO Recruitment website – https://www.hero.ie/
Please Note: Under its obligation under the Data Protection legislation, HERO Recruitment will not forward your details to any company without your prior approval.