< Back to results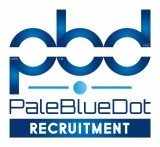 Manufacturing Engineer
Pale Blue Dot® Recruitment
Galway
Full Time

On site

Mid-Senior Level
The Role
Our Client, a leading medical device manufacturer in Galway is looking to hire Manufacturing Engineer to join their team. Reporting to the Engineering Manager; the Manufacturing Engineer will be responsible for performing a variety of technical and support roles to the production/manufacturing department.
Job responsibilities include but are not limited to the following:
Provide technical support on all product and processing related issues.
Manage production processes ensuring that target yield, capacity, throughput time and productivity are achieved.
Experienced in Product Transfers and Manufacturing process set up and scale up.
Apply "Lean" principles to production lines considering flow optimisation, throughput time, product movement, layout and space.
Specification, Procurement, Installation, and Validation of Manufacturing Equipment. This will include on site Factory Acceptance Testing of equipment.
Set up Preventive Maintenance and Calibration routines.
Provide ongoing day to day support to Production; continually seeking to drive improvement in operation performance while also maintaining highest levels of regulatory conformance. Effectively trouble shoot production related issues, implementing "robust permanent fix" solutions.
Establish and maintain appropriate Manufacturing documentation including, Equipment documentation, pFMEAs, TMVs, Bills of Materials, Part Numbers, Product routings, Work Instructions, Manufacturing procedures and Logs.
Set up and order Product, Components, Consumables, and Material necessary for validation and production.
Manage Tooling and Equipment spare parts inventory to support manufacturing capacity.
Draft IQ/OQ/PQ protocols. Develop and execute required validations in line with regulatory requirements to include Equipment, Process & Product validations.
Partner with R&D, Quality and Operations to ensure that the transition of products through R&D, product approval and manufacturing scale up are smooth, timely and cost effective.
Requirements
Engineering Degree or equivalent.
A minimum of 3 years' engineering experience working in a similar role. Catheter manufacturing knowledge is highly desirable.
Strong technical understanding of set up and maintenance of manufacturing processes. Experience in validation, equipment design and Lean Manufacturing highly desirable.
Proven technical expertise and competence across all aspects of manufacturing engineering function including lean.
Demonstrated expertise and detailed knowledge of the medical device industry.
Equipment Procurement and Validation experience.
Has conducted IQ/OQ/PQs and/or validations previously in a regulated environment.
Effective knowledge of the regulatory environment in which the business operates.
Proven written and oral communication skills and an ability to prepare competent business cases.
An analytical approach to problem solving, good oral communication skills and capacity to represent the company to customer and representatives of regulatory bodies.
High level of flexibility required with regard to role and prioritisation of activities.
Is creative, self-starter applies their own initiative in most situations and exploring new ideas.
A good team player who works well in a team environment.
Capacity to maintain the highest levels of confidentiality internally and externally.
Ability to stay connected to multiple projects simultaneously.
Note: By applying for this position, you may also be considered by Pale Blue Dot Recruitment for other or future related vacancies.
Pale Blue Dot® Recruitment
"The Resource for the MedTech Workforce"