< Back to results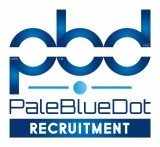 Manufacturing Engineer (extrusion and molding)
Pale Blue Dot® Recruitment
Galway
Full Time

On site

Mid-Senior Level
The Role
Our Client, a leading medical device manufacturer in Galway is hiring a Manufacturing Engineer to work in the extrusion and molding department. The Manufacturing Engineer is  responsible for providing engineering support to Manufacturing, and the development of existing and new process technologies. Our Client's Manufacturing Engineering Teams are process leaders for stamping, molding or assembly related topics, ensuring the processes are running at optimum levels for quality and output. They are experts in mold tooling, die tooling, machining, and assembly techniques, possessing extensive knowledge of the associated manufacturing processes which may include the optimization and standardization of stamping / molding / assembly or other processes within the manufacturing environment.
Job Responsibilities include but are not limited to the following:
Manage a variable workload to meet/exceed Key Performance Indicators (KPIs), such as equipment OEE and process Yield
Support Manufacturing as the Manufacturing Engineer providing line support for technical issues in area of responsibility
Identify and put in place permanent and effective technical / system solutions to problems
Improve Manufacturing processes by studying product requirements; researching, designing, modifying, and testing manufacturing methods and equipment; conferring with equipment vendors
Implement Total Productive Maintenance (TPM) system in area of responsibility
Implement equipment maintenance procedures for critical equipment
Investigate new process technologies and evaluate potential competitive advantage and the cost-benefit of introduction
Prepare product and process reports / presentations by collecting, analysing, and summarizing information and trends
Resolve quality and technical issues such that impact on product supply to customers is minimized
Maintain high quality / compliance standards in line with Medical Devices manufacturing requirements
Work as part of Production Support team to drive product and process improvements/developments
Update Manufacturing procedures, specs as required through change control process
Ensure that all Health, Safety and Environmental requirements are fulfilled
Projects – identify and implement continuous improvement projects to reduce scrap across the business unit
New equipment introductions – EIQ/EOQ, DOE & Process OQ/PQ Validations
Requirements
Engineering level 8 degree, or equivalent qualification
Preferably a minimum of 3 years' experience in a similar role
Experience on Injection Moulding OR Extrusion processes a distinct advantage
Process troubleshooting
Must be able to plan, organize, and implement multiple concurrent tasks and projects
Jigs & Fixtures design and maintenance experience would be an advantage
Demonstrate a practical understanding of Lean Manufacturing principles and statistics
Demonstrate operating knowledge of Minitab software, would be an advantage
SolidWorks /AutoCAD skill would be an advantage
Demonstrate a dynamic, motivated & flexible approach to work with results-oriented attitude
Excellent communication, planning and organisational skills
Knowledge of ISO & FDA compliance
Note: By applying for this position, you may also be considered by Pale Blue Dot Recruitment for other or future related vacancies.
Pale Blue Dot® Recruitment
"The Resource for the MedTech Workforce"