< Back to results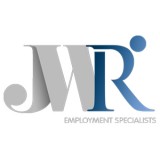 Manufacturing Quality Engineer
JWR Recruitment Specialists
Sligo
JWR Employment Specialists are delighted to be recruiting a Manufacturing Quality Engineer for our client; who is a market leader in Industrial Precision Solutions and Advanced Technology. This role is to support our client as maternity leave replacement for approx. 9 months.
Our client designs, engineers and manufactures complex devices and components with applications in wound healing, surgical and minimally invasive, fluid management, pulmonology and interventional and structural heart. Their pioneering Advanced Polymers team was the first to manufacture and supply medical balloons to the medical device industry.
Purpose of position:
Ensure that the Manufacturing Processes, Products, and Systems are in compliance with the requirements set out in Validations, Customer Specifications, Quality & Manufacturing Specifications, Control Plans and relevant International Standards as applicable.
Provide technical support to Manufacturing and Product Engineering regarding validations, test method validations, and statistical analysis.
Support the planning, development, implementation and maintenance of manufacturing methods, processes and operations for new and existing products as well as the design and manufacturing of new tooling and equipment.
Support SQE in the evaluation and approval of suppliers.
Manage the identification, segregation, and disposition of nonconforming material and processes.
Provide sustaining Engineering support to resolve manufacturing issues in the plant.
Participate in lean and cost reduction activities.
Conduct investigations and associated actions related to CAPA and Internal/external audit activities.
Conduct investigations and associated actions related to customer complaints.
May support execution/hosting of external audits.
Support maintenance of Quality System implementation with procedure and form maintenance and development.
Education and Experience Requirements:
0-3 years of experience in similar position
Bachelor's Degree in Engineering from engineering technology accredited programs
Skills and Abilities:
Basic mechanical skills or mechanical engineering skills
Ability to create and interpret engineering drawings per applicable industry standards
Basic understanding of various manufacturing methods (machining, moulding, extrusions, etc.)
Basic knowledge of Lean Manufacturing environment
Demonstrated basic problem solving skills, such as DMAIC and PDCA