< Back to results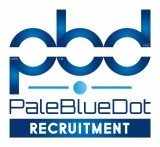 Melt Extrusion Engineer
Pale Blue Dot® Recruitment
Donegal
Full Time

On site

Mid-Senior Level
Job description
Our client are a global leader of polymer solutions and advanced technologies for the Medical, Automotive, Aerospace and Energy sectors.
The Role
The Melt Extrusion Process Engineer will be responsible for troubleshooting materials, processes and tooling-related production issues to improve and optimise the extrusion process. The individual will be responsible for creating, developing and carrying out process improvements.
Responsibilities
Troubleshoot materials, processes, and tooling production issues in a plastic extrusion environment
Lead process optimisation and continuous process improvement activities
Assist in transition of new equipment installation to manufacturing facilities including training of production and maintenance personnel. Perform Equipment Installation qualification (IQ) and process validation that includes operational qualification (OQ) and performance qualification (PQ).
Support flawless launch of new product activities through active participation in FMEA, part and tool design reviews, Kaizen and other cross-functional team events.
Attain technical expertise in extrusion technologies and materials; communicate & train extrusion personnel.
Researches available technologies with the objective of improving product quality, reducing cost and/or increasing capacity.
Work with Maintenance to ensure safe, continuous operation of extrusion equipment
Participate in cross-functional projects with Manufacturing, Sales, R&D, Safety and Quality teams including statistical analysis, customer support and technology transfer.
Participate in daily morning meetings to communicate production needs, issues, and priorities
Provide production technical support in areas of responsibility
Reduce cost of existing products through process enhancement and variation reduction
Develop and implement process improvements to optimise yield/ efficiency performance.
Monitor/track change-overs and scrap reporting to reduce change-over time and scrap.
Track production utilisation/ downtime. Provide monthly reports summarising KPIs/ current projects.
Work closely with Production Managers to resolve ongoing production issues
Assist Production Management with development, review, and update of best practice operating procedures, JIBs, safe systems of work
Assist Manufacturing and R&D personnel in developing new products and processes with hands on involvement
Lead/participate in root cause investigation of customer complaints, and quality audit findings. Lead/participate in implementation of preventive actions to prevent quality complaints
Requirements
Degree in Engineering or Science (Materials, Chemistry, Mechanical, Polymer)
Prior experience in polymer extrusion, Plastics experience (Injection / Extrusion) / Extrusion experience (Rubber, etc) / Medical device process
Knowledge of material testing methods, e.g. Tensile, DSC, DMTA, FTIR
Excellent troubleshooting, problem solving & communication skills; Team and independent working abilities
Detail-oriented with the ability to effectively manage multiple projects
High degree of proficiency with computer databases, DOE and statistical analysis (Six Sigma experience highly desirable)
Experience in Continuous improvement, Kaizen, SPC, and TPM
Desirable
Experience with tight tolerance tube extrusions
Bump tubing, multi-lumens, multi-durometer, flange, flare, and heat shrinkable tubing experience
Resins experience with FEP, PFA, ETFE, PVDF, PEEK, Nylon, Pebax, and Polyurethane
Solid Works experience
Note: By applying for this position, you may also be considered by Pale Blue Dot® Recruitment for other or future related vacancies.
Pale Blue Dot®Recruitment
"We are the Resource for the MedTech Workforce"